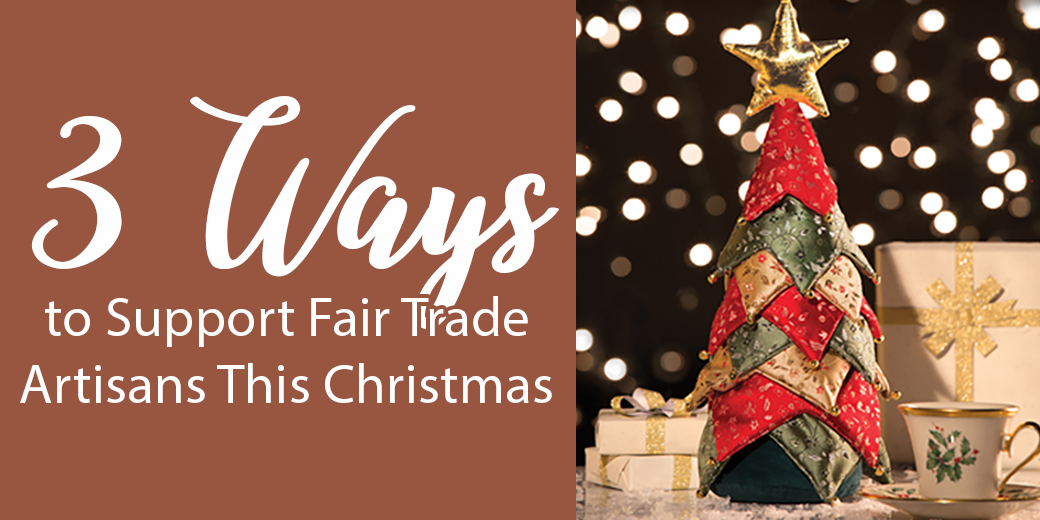 Have you started preparing for Christmas? To help you make your gift shopping count, we've marked down some of our favorites for the WorldCrafts Annual Sale going on now through 11/27/18.
You know, most of us are already running around decorating our houses, stressing over selecting gifts, and filling our calendars with get-togethers and events celebrating the season. And, while we're spending our time trying to choose the perfect decorations and gifts and stressing over holiday menus, there are families throughout the world who are desperately seeking to secure simple shelter and food.
The Spirit of the Lord God is upon me, because the Lord has anointed me to bring good news to the poor;
He has sent me to bind up the brokenhearted, to proclaim liberty to the captives,
and the opening of the prison to those who are bound. (Isaiah 61:1 ESV)
Our WorldCrafts team wants to challenge you to join us in bringing good news to the poor, binding up the brokenhearted, and proclaiming liberty to the captives. You can make your Christmas shopping count for good this year. When you purchase products handcrafted by WorldCrafts artisans, you partner with us in the fight against global poverty and hopelessness.
And –
Here are 3 ways you can support WorldCrafts artisans this Christmas:
Decorate Your Home with Fair-Trade Christmas Décor.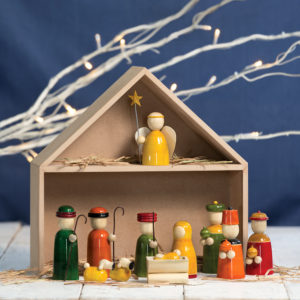 Create a meaningful display with one of our nativities handcrafted by artisans from areas as diverse as Myanmar, the West Bank, Kyrgyzstan and Kenya. Add another layer of spiritual preparation and keep your family focused on the eternal hope of the season by counting down the days with an Advent Tree or Nativity Advent Calendar. And, of course, don't forget to add some fun with one of our newest products – Christmas on Wheels handcrafted by Channapatna Handicrafts, or an old favorite like the Chinese Silk Christmas Tree sewn by the seamstresses of Hearts and Hands!
Use your WorldCrafts Christmas décor as a way to share the WorldCrafts story and as a reminder to pray for our artisans.
Give Fair-Trade Gifts.
Fair-trade gifts are truly gifts that keep on giving. In addition to gifting your loved one with a unique high-quality  present, you also help us shine light and love into a dark world. As you choose a fair-trade gift, think about your recipient. Does that person have a link to one of the countries where our artisans are located? Does the person have an affinity for a certain cause, such as rescuing victims of human trafficking or AIDs prevention or caring for those with special needs? After purchasing your gifts, don't forget to head over to WorldCrafts.org/Gift to download and print our free Christmas greeting card.
Give to the Isaiah 58:10 Campaign.
When you give to the Isaiah 58:10 Campaign online at the WMU Foundation, you help WorldCrafts by providing the immediate funding needed to place ongoing orders with our artisans and to bring their products into the United States for sale. The Isaiah 58:10 Campaign helps us in our mission of creating sustainable relationships with artisans throughout the world. With your support, we are continuing to build relationships that enable artisans to earn living wages.