Monthly Archives:
January 2019
During the Valentine's Day season, we want to pause and say thank you for partnering with WorldCrafts. Here's how your partnership enables us to show love to artisans around the world.
Valentine's Day is right around the corner. Purchasing a beautiful item handcrafted by global artisans is a wonderful way to show your love! We've curated a special Valentine's Day gift list just for you: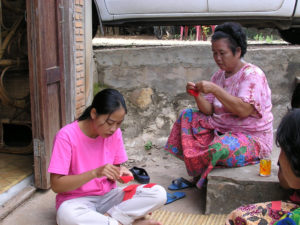 Thai Country Trim, WorldCrafts' oldest and largest artisan group, employs artisans throughout the country of Thailand. Through its partnership with WorldCrafts' Support Freedom campaign, women are rescued out of human slavery and restored to new life.