Holiday kitchens fill our homes with wonderful scents — don't you love the smell of cookies and cakes baking and candy being whipped up on the stove?
Just in time for your holiday baking, we have a group of products to add a little fun to your kitchen!
Green Gingham Half Apron
Handcrafted by S.A.L.T. (Salt and Light Trading) artisan group in Myanmar, this sturdy apron is sure to become one of your favorites. Made from hand-woven fabric and featuring 3 deep pockets, each apron purchased helps support the day-to-day operations of a preschool that teaches children about their Creator.
Wildflower Apron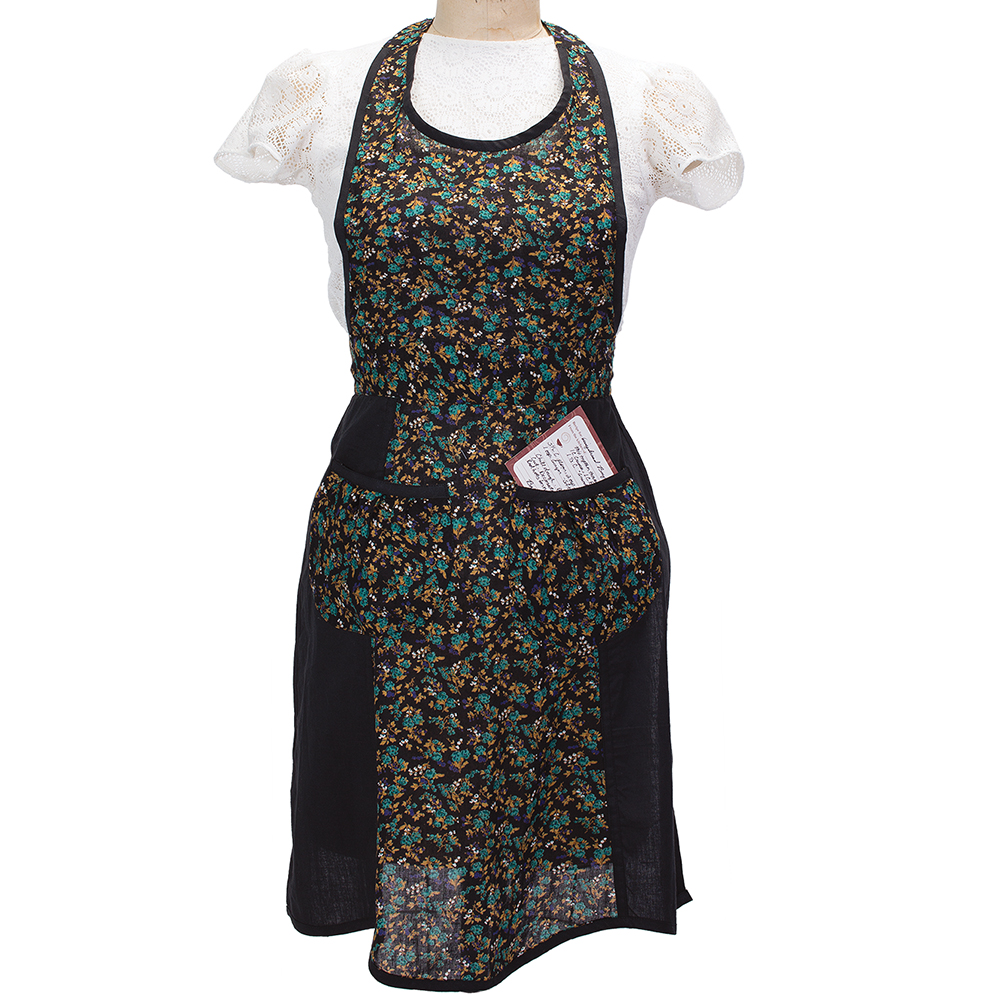 If the vintage look is your style, you will love the Wildflower Apron handcrafted by the woman of Himalayan Tapestry in India. Each apron features 2 pockets so you can keep everything you need close at hand. The women who craft this apron are breaking free from abuse, illiteracy, and cultural discrimination.
Shepherd's Weave Aprons

Featuring two deep pockets and loop to hold a towel, the Shepherd's Weave Apron- Adult will go the distance with you. Hurry to order this one – supplies are limited. And, you can get your little ones in on the kitchen action with the Shepherd's Weave Apron- Child. Each purchase of a Shepherd's Weave Apron helps the women of China Ethnic Crafts in their journey out of poverty and domestic violence.
Shepherd's Weave Oven Mitt Set
Coordinate your kitchen and keep your hands safe with these oven mitts handcrafted by the artisans of China Ethnic Crafts from a unique shepherd's weave pattern.
Turkish Spoon Rest
While you're cooking, use the Turkish Spoon Rest to cradle your spoons and protect your countertops. The spoon rest is hand-painted by the artisans of Anadoule, providing Turkish women the opportunity to provide for their families.
Hope-Full Mug
When you finish your baking, make a mug of hot cocoa, sit back and relax for a few minutes. The Hope-Full Mug, hand-painted by the artisans of Anadoule is sure to bring you cheer.
A Free Gift to Thank You
To thank you for shopping WorldCrafts, please enjoy this free downloadable recipe for Chinese Almond Cookies. At WorldCrafts.org/Share, you will find a free downloadable series of recipes from around the world!
Share Your Favorites with Us!
Cinnamon Puffs, Chocolate Fudge, and Italian Cream Cake are all favorites of the WorldCrafts team – how about you? What are your favorites? While you're busy with your holiday cooking take a moment to take a picture of yourself in the kitchen using our WorldCrafts products, post your image on Facebook or Instagram, and tag us. And be sure to share your favorite recipe, too!