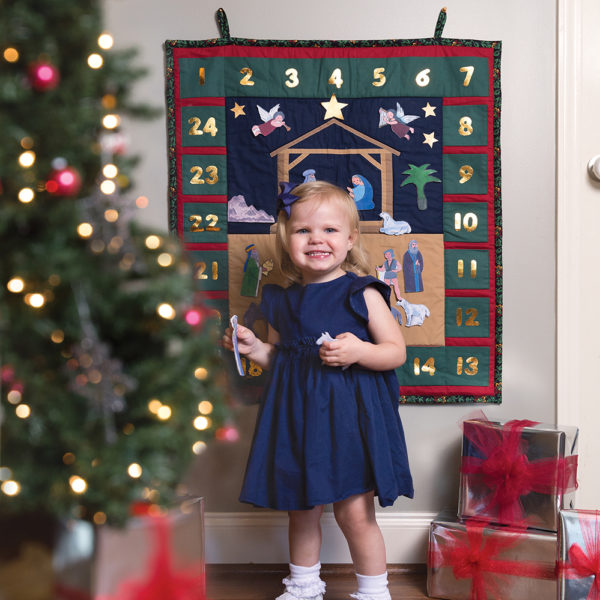 December 2, 2018 marks the first day of Advent. The 28 days of Advent prepare the hearts of believers as we contemplate the Hope, Peace, Love, and Joy of Christmas.
Some people use Advent wreaths while others use Advent calendars to count down the days of Advent in anticipation of Christmas. For families, Advent calendars provide a special way to create traditions that direct our attention to the Truth of Christmas.
WorldCrafts has a special selection of Advent calendars. When you purchase one of these calendars hand crafted by a WorldCrafts artisan, you join us in providing hope, peace, love, and joy to impoverished people throughout the world.
Advent Tree
Mark the days of Advent by adding sequined ornaments to this Advent Tree hand sewn by beggar girls at the Light of Hope Learning Center in Bangladesh. As we celebrate the Light of Hope of Christmas, the learning center provides an education, life skills, health care, and moral training to young women who would otherwise live in hopelessness.
Nativity Advent Calendar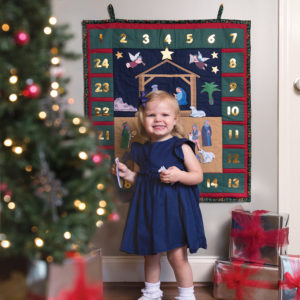 With the Nativity Advent Calendar, you add one piece to the nativity scene every day. This calendar opens the door to go deeper into the Christmas story day-by-day. Created by Hearts and Hands, each Nativity Advent Calendar represents new hope and joy for disabled men and women who might not otherwise be able to support themselves.
Kyrgyz Advent Tree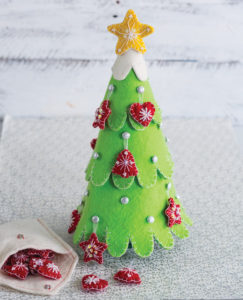 Everyone loves adding the beautiful star, bell, and heart ornaments to the Kyrgyz Advent Tree. The women artisans of Master's Handicrafts create these felt trees by hand, earning an income that gives their families hope for the future.
Share your traditions with us!
So, how does your family celebrate Advent? When you use one of our Advent calendars in your Christmas countdown, take a picture, share it and tag us on Facebook or Instagram!