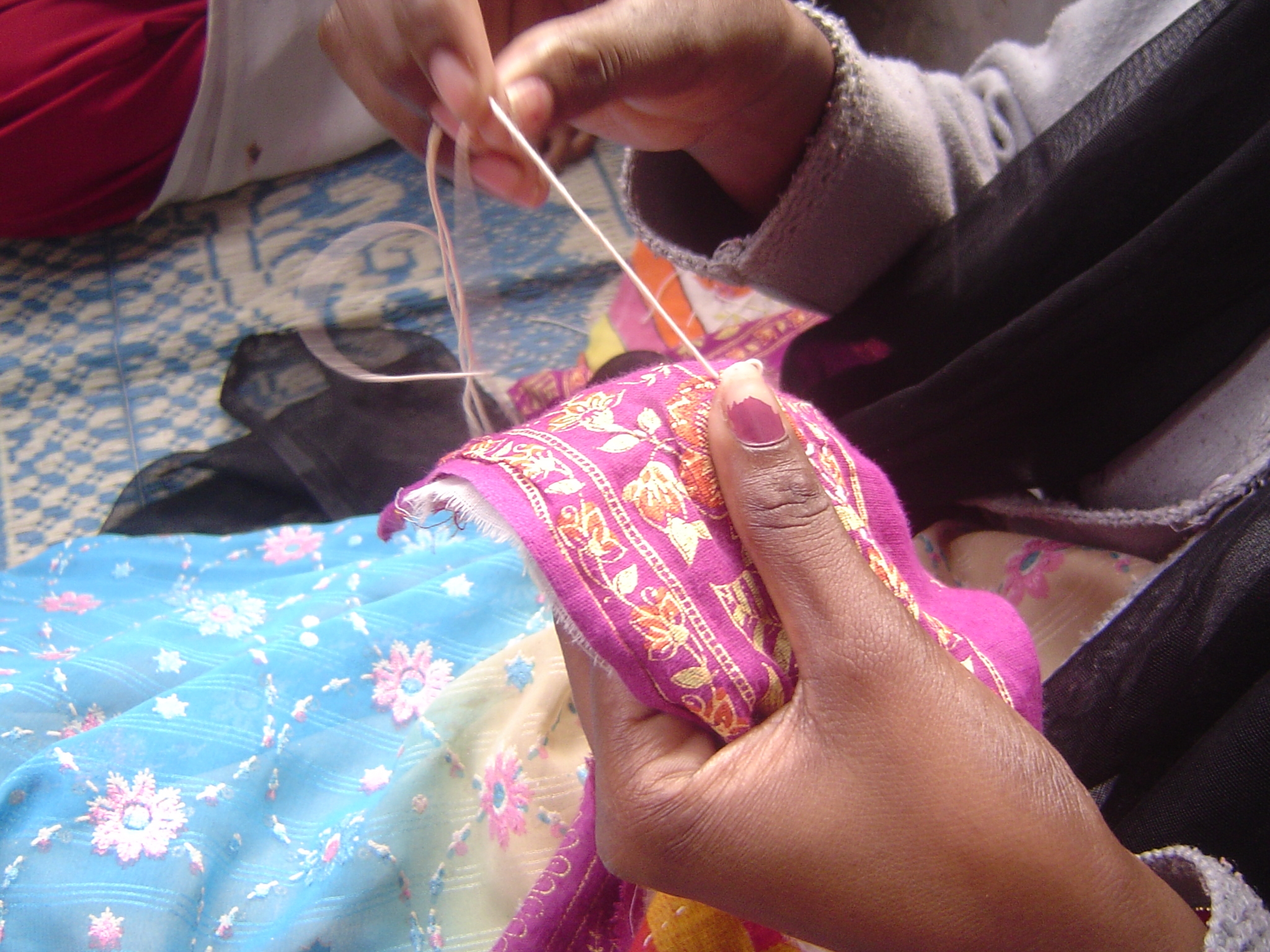 The scarring influence of the sex trade does not affect just one generation in India. Despairing mothers often leave a legacy of poverty and prostitution to their daughters, who in turn carry on because they know no other lifestyle.
Enter Love Calcutta Arts. Their handicrafts unit enables young women to support themselves with dignity and help their mothers leave the sex industry. These hardworking women make high-quality, handmade paper products in a loving environment where they learn of their Father's love for them.
Love Calcutta Arts employs 63 women artisans. One woman, Mary*, has worked at Love Calcutta Arts for the past 14 years. Her mother was an alcoholic and involved in the sex trade. Mary was alone. When she began at Love Calcutta Arts, she was given a room to live in safety and then an initial deposit for a safe place to live. Now Mary is the breadwinner for her family. Her mother is no longer an alcoholic. Mary now feels safe and secure. Mary is experiencing true freedom.
WMU Compassion Ministry Pure Water, Pure Love has also partnered with Love Calcutta Arts to provide clean water filters for the artisans and their families.
Handmade Stationery Items
The unique products from Love Calcutta Arts feature handmade paper and are covered in three layers of different sari fabrics that have been kantha-stitched (running-stitched). The papers are made from cotton rags and recycled woolen blankets, meaning no wood fiber was used. Sari patterns and colors vary.
Use the unique Kantha Notebook as a way to write prayers or keep up with daily tasks.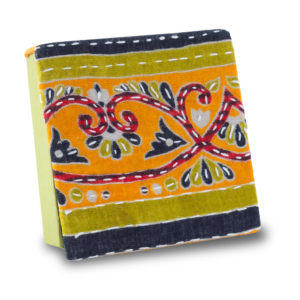 The Kantha Note Box is a functional desk accessory that is also a piece of art.
*Name changed.
Thank you for your support of WorldCrafts artisans!