During the Valentine's Day season, we want to pause and say thank you for partnering with WorldCrafts. Here's how your partnership enables us to show love to artisans around the world.
Your Support Brings New Life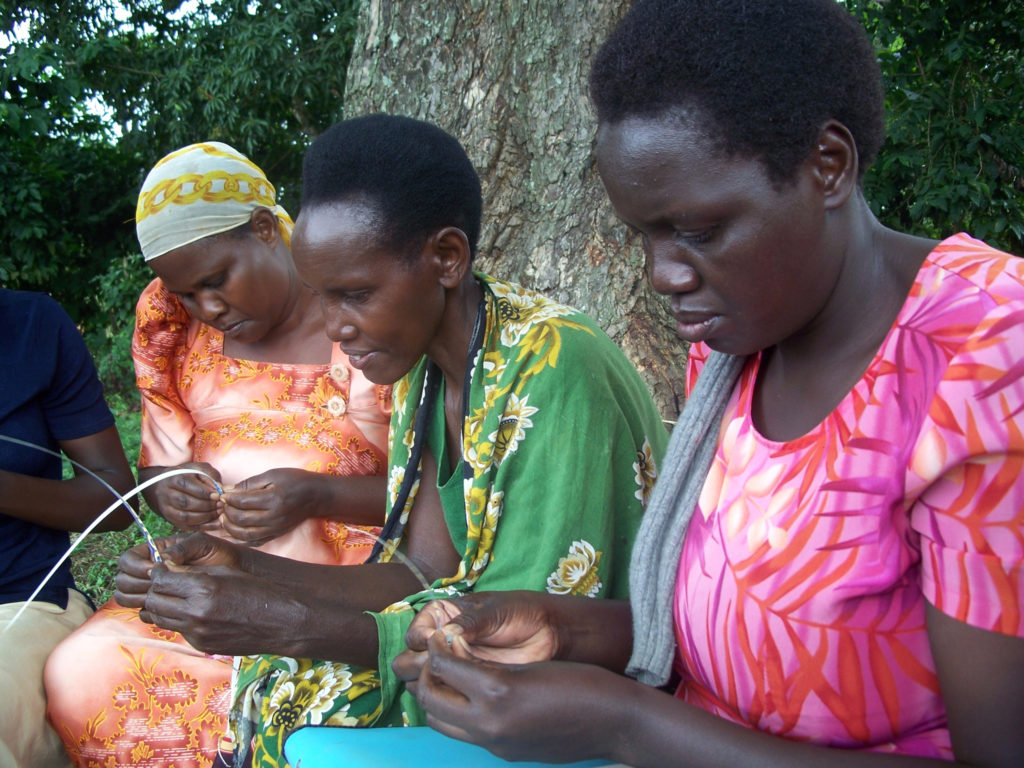 Your prayers and support bring new life and love to families around the world. Proverbs 31 Women, a group of widowed women, most of whom are HIV-positive, tells us that with orders from WorldCrafts, "the standard of living for the artisans and their families increases dramatically, and they have hope for the future."
Because of you, artisans like Muwonge from Proverbs 31 Women now have hope for the future. "Muwonge and her 12 children lived in a hut made of sticks and mud with a grass roof. Since she joined [Proverbs 31 Women], she has built a simple but permanent and leak-proof concrete block house and is able to send all of her children to school. They no longer worry about going without food."
For other artisans at Proverbs 31 Women, your orders mean that "The members of our group have a higher income than the average in our community. The women are much more highly respected now. Some artisans have bought land instead of being squatters on someone else's land. Some have bought cows for their children to have milk and to sell the remainder that they don't use. Some have paid off loans that they owed. Some have put a solar panel on [their homes]. One has attended a two year course in a higher education school. Some have money now to get treatment for HIV. New businesses have been started by some of our members, such as raising pigs, dogs, or chickens for sale, sewing, hair salon, growing a cash crop, and several other types of businesses."
Proverbs 31 Women create the beautiful Jubilee Jewelry highlighted in our Valentine's Day blog and the stunning Hellen Necklace.
Your Support Brings New Light
Your financial support through the Isaiah 58:10 Campaign supports WorldCrafts by providing funding we can use to provide ongoing orders to our artisans. Through this campaign, we are able to pay the artisans a sustainable living wage and to bring their products into the market for sale.
As you give, you join with us in pouring ourselves out in order to satisfy the needs of those who are without hope, both around the world and here in the United States. We are grateful to you and to the WMU Foundation for this special partnership.
In Isaiah 58:10 (ESV), our Father tells us, "If you pour yourself out for the hungry and satisfy the desire of the afflicted, then shall your light rise in the darkness and your gloom be as the noonday."
WorldCrafts could not bring change and hope without you. Thank you for joining us to shine His light into the darkness.