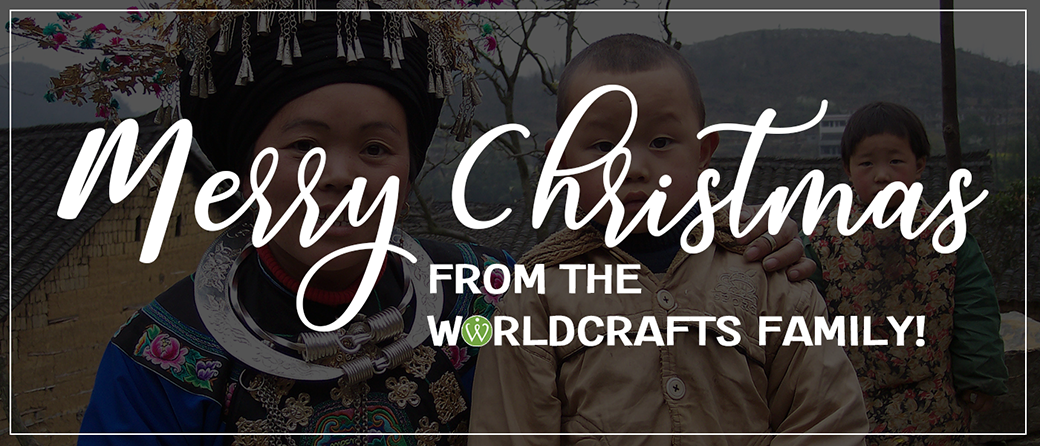 Christmas. What does that word mean to you? Lights and decorations? Extra time spent with family and friends? Special music and church events? Quiet moments contemplating the birth of Eternal Hope into our world?
Whatever the word Christmas brings to your mind, one thing is sure – Christmas is a time of transformation.
Every purchase you make through WorldCrafts brings transformation to artisans around the world. In the last week of this beautiful season, we at WorldCrafts want to wish you a Merry Christmas and thank you for  your support.
Listen to our artisans to see how your fair trade purchases have changed their lives:
Ayu Sewing Project
In this culture, if a wife has children, she is expected to stay at home and not work. So, if the husband doesn't make much money, they live hand to mouth and struggle financially. Our business allows mothers to stay at home with their children . . . So, our artisans are able to add to the families' income without leaving the house.   This is huge for them!
Back to Africa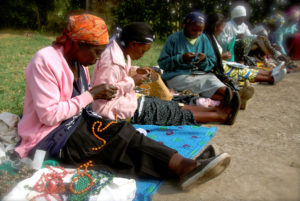 Through our partnership with WorldCrafts, we have provided . . . 18 permanent jobs for artisans in our community. Through WorldCrafts orders we have been able to enroll 18 street kids in school and also 46 orphans. We also drilled water for the community. We used to have diseases like cholera and typhoid because we didn't have clean water and women used to walk long distances to fetch water. But now we have plenty that is very clean.
ConneXions
The last order Worldcrafts placed with us caused great excitement for our artisans! It provided three months' work for 75 women. With the income ConneXions artisans receive, most women are able to increase the educational opportunities for their children (especially their daughters) as well as help their family survive when set backs, illness or unemployment strikes their family.   Our partnership opens the door to economic empowerment for these women.
Glad Tidings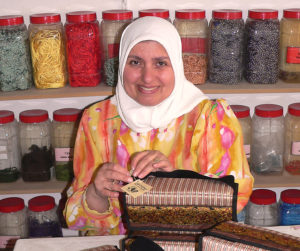 R, an Glad Tidings artisan who is the sole support for her family, says, "I had polio as a child and was permanently disabled. I had many disadvantages due to that. Working here has given me self-confidence. It's enabled me to provide for my family without relying on handouts from the government or others. I don't dream about my own future. I dream about the future of my kids. I dream that one day they will be able to get a college education!"
Master's Handicrafts
Through our WorldCrafts' orders, we are able to engage with women in our town, giving them training, encouragement and supplies, and building relationships with their families. Because of this opportunity to give local women work, their status in the community has improved. For our artisan Zarina, and her family of 6, this work has mean the addition of a bathroom onto her house, the purchase of a chest freezer to store food for winter, the promise of being able to pay her bills on time, and the trust and respect of of her community. This work gives all of our artisans a sense of belonging.
Proverbs 31 Women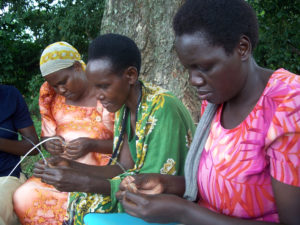 Our orders from WorldCrafts have brought income and respect to our artisans. One artisan, Muwonge, and her 12 children lived in a hut made of sticks and mud with a grass floor. Since joining us, she has built a permanent, leak-proof concrete block house and is able to send all her children to school. They no longer worry about going without food. Because of this partnership, our artisans' standard of living increases dramatically and they have hope for the future.
The WellHouse
We consider each order placed through WorldCrafts as a step towards more awareness around the world for the plight of human trafficking. Since our partnership with WorldCrafts, our business has taken off! Our artisans find true pride in their work and raising awareness for all who are caught in the same trafficking web they once were in.
Your support helps us share peace, hope, joy, and love. Your commitment helps us bring transformation.
Thank you! We pray you have a blessed and beautiful Christmas!