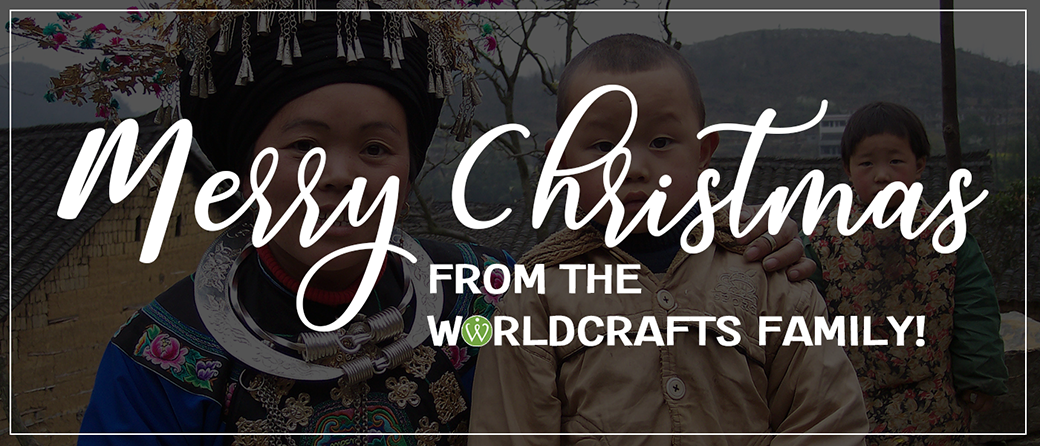 Christmas. What does that word mean to you? Lights and decorations? Extra time spent with family and friends? Special music and church events? Quiet moments contemplating the birth of eternal hope into our world?
Whatever the word Christmas brings to your mind, one thing is sure – Christmas is a time of transformation.
Every purchase you make through WorldCrafts brings transformation to artisans around the world. In this beautiful season, we here at WorldCrafts want to wish you a Merry Christmas and thank you for your support.
Listen to our artisans to see how your fair-trade purchases have changed their lives:
Channapatna Handicrafts
"Partnership with WorldCrafts has given consistent wages to the artisans, which in turn has brought better living conditions for the artisans and their families."
Master's Handicrafts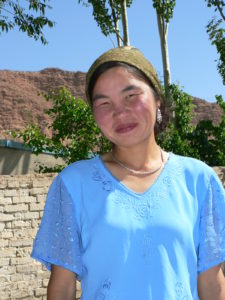 "There are 4 families in our immediate community that have gained respect and increased economic status because of our partnership with WorldCrafts. These are women who would normally be overlooked for most other jobs, and by employing them- we are showing that we value them."
More Than Sparrows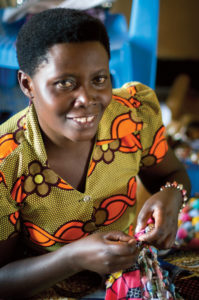 "Each time an order comes in, it is a message that people on the other side of the world care about and value what these women can do. It gives them pride in their work, the chance for independence, and the opportunity to work – it gives them purpose and value. Thank you, WorldCrafts!"
Refugee Sewing Society
"Our partnership with WorldCrafts has given us access to a broader market for our products and has brought sustainable orders. It has also given our women the opportunity to learn new skills necessary to make the products for WorldCrafts.  Learning to make new products brings our artisan women much joy and satisfaction."
Sema Leatherworks
"Thanks so much for our WorldCrafts partnership. We have had hard economic times in Kenya, and WorldCrafts has come in handy to support our business. From my estimate, when we receive an order from WorldCrafts, it benefits 9 families directly and several others indirectly. We appreciate you. Our children are beneficiaries by going to school."
Your support helps us share peace, hope, joy, and love. Your commitment helps us bring transformation.
Thank you! We pray you have a blessed and beautiful Christmas!