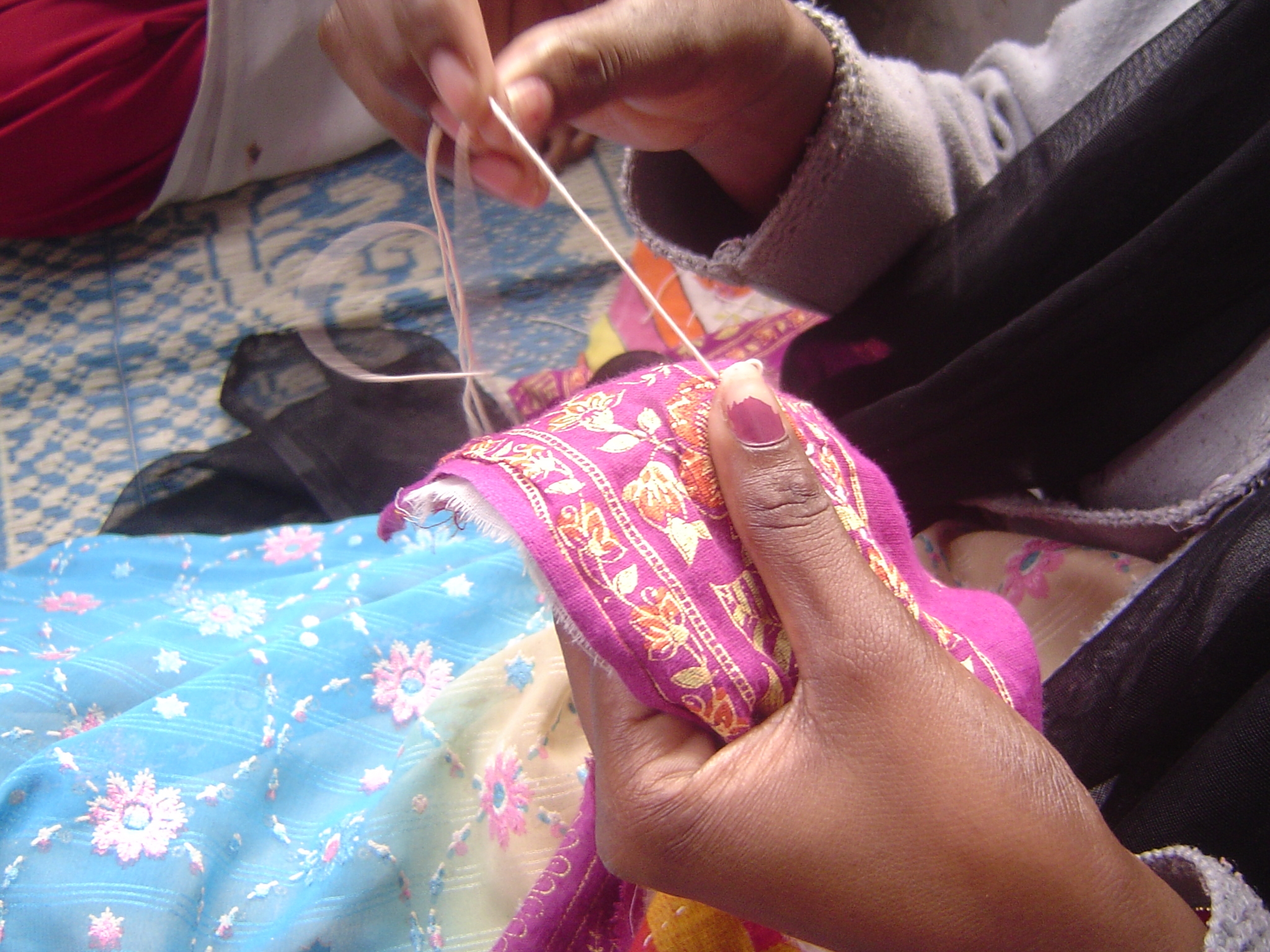 Human trafficking is the fastest growing criminal industry in the world today. In recognition of this immense problem, January is National Slavery and Human Trafficking Awareness Month, and National Human Trafficking Awareness Day is observed January 11. This January, you can join WorldCrafts in supporting human trafficking victims like Pinki.
Pinki arrived at Love Calcutta Arts, a WorldCrafts artisan group in Kolkata, India, in 2006 when she was 19. Her mother was an alcoholic and sex worker, and her father was not in her life. Her two older sisters broke off contact with her after marrying into other communities. Love Calcutta Arts provided Pinki a safe place to live and a second family that loves her dearly. Today Pinki is the breadwinner for her family. She's even helped her mom to overcome her alcohol addiction. Pinki shares, "For 19 years I would get up in the middle of the night. Now I can sleep peacefully in my little sanctuary knowing that I am safe." Pinki no longer worries about getting lured into the sex trade industry. Instead she has found new hope as an artisan through our Father.
Shop Support Freedom Products
By purchasing a handmade product from one of our Support Freedom Campaign artisan groups, you help rescued trafficking victims rebuild their lives and earn an income with dignity.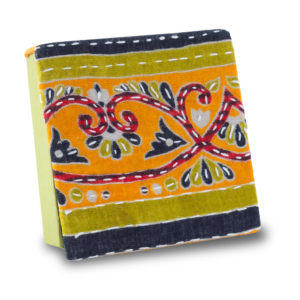 Love Calcutta Arts in Kolkata, India, employs female artisans freed from the sex industry. This handmade note box and desk accessory is covered in three layers of kantha-stitched sari fabric and filled with paper made from cotton rags and recycled woolen blankets.
Having escaped human trafficking, artisans at The WellHouse make this beautiful necklace out of amazonite stone and small clear beads just outside of Birmingham, Alabama.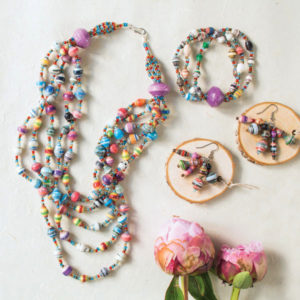 Proverbs 31 Women artisan group employs women in Uganda. Their Jubilee Collection includes earrings, a bracelet, and a necklace, and each piece of jewelry is hand beaded out of colorful, recycled paper.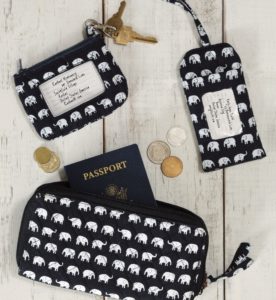 The Thai Elephant Collection by Thai Country Trim, an artisan group of nearly 300 women, includes an ID case, luggage tag, and wallet.  All three accessories are handmade of quilted elephant-print fabric.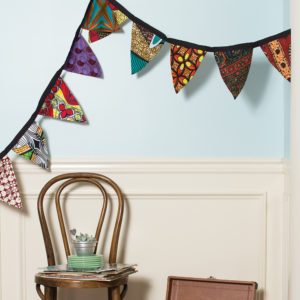 More Than Sparrows is an artisan group in Kigali, Rwanda, made up of women who have left behind their old lives as sex workers and street vendors. These artisans now create beautiful, handmade pennant banners from colorful, patterned fabric.
Learn More
WorldCrafts' Support Freedom Campaign highlights artisan groups working to free women involved in or at risk of human trafficking and sexual exploitation. Visit our website to support this work or learn more.
Want to learn more about human trafficking? The new self-guided mini-course Human Trafficking: The Church's Response provides an overview of human trafficking. Resources are included for leading training conferences on the issue and how you can be involved in the fight against human trafficking. Read the course description to learn more.