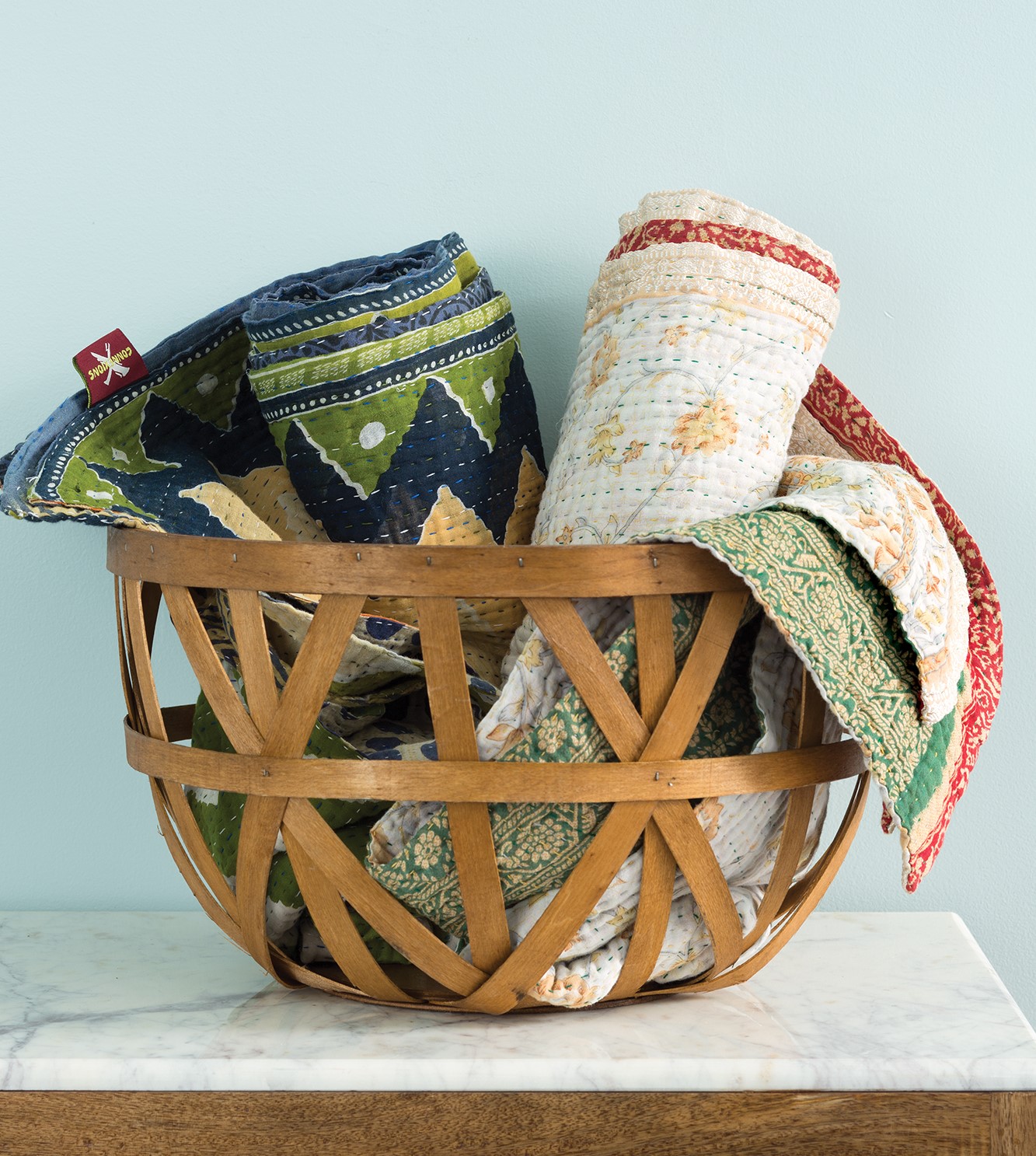 Looking for a unique gift for your friends and family? These WorldCrafts products are perfect for your mom, daughters, sisters, and girlfriends. Each WorldCrafts product represents a life changed by the opportunity to earn an income with dignity and to hear the offer of eternal hope.

Are you shopping for someone who loves unique and functional home decor? The pick-stitched quilting, soft, recycled-cotton sari fabric, and warm colors of the Freedom Throw add a classic touch to a bed or favorite comfy chair. Each throw is handmade by the women of ConneXions in Kolkata, India, who are able to earn a fair wage with dignity.

The Speak Up Bracelet, Earrings, and Necklace, handmade by trafficking survivors in Asia, are a beautiful reminder to speak up for those who cannot speak for themselves. Each piece features Proverbs 31:8–9 (NIV): "Speak up for those who cannot speak for themselves, for the rights of all who are destitute. Speak up and judge fairly; defend the rights of the poor and needy."

The one-of-a-kind Yatta Purse is handmade by Kenyan women rebuilding their lives after being rescued from trafficking. Your loved one will love the functionality of the purse and the positive impact it is making in the lives of these survivors.

If your loved one loves coffee or tea, the Hope-Full Mug is a perfect gift. Each mug is handmade by artisans at WorldCrafts artisan group Anadoule in Turkey.

Send a 2020 Christmas Gift Set directly to your friends and loved ones for a delightful Christmas surprise! You can choose between the small, medium, and large gift sets.
Be sure to download one of our free cards to go along with your gifts!
Shop all of our fair-trade gifts, and help artisans around the world provide for their families and hear the offer of eternal hope.