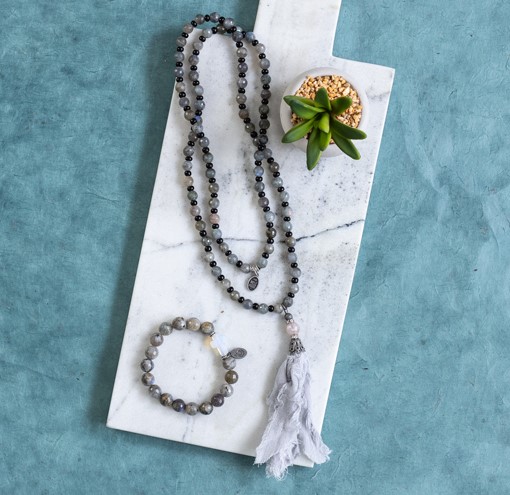 Looking for a unique gift for your friends and family? These WorldCrafts products are perfect for your mom, daughters, sisters, and girlfriends. Each WorldCrafts product represents a life changed by the opportunity to earn an income with dignity and to hear the offer of eternal hope.
Kantha Notebook

Are you shopping for someone who loves to journal? The Kantha Notebook is filled with handmade paper and covered in three layers of different sari fabrics that have been kantha-stitched (running-stitched).   Handmade by female artisans employed by Love Calcutta Arts in Kolkata, India, who are escaping the poisonous tentacles of the sex industry.
Jackie Necklace and Jackie Bracelet

The Jackie Necklace and Jackie Bracelet are neutral, statement pieces that match every outfit. Each piece represents the hope, love, and courage being shared with survivors of human trafficking at The WellHouse just outside Birmingham, Alabama.
Channapatna Nativity Set- Small

Women love to collect nativities. The distinctive Channapatna Nativity Set- Small is hand-carved out of hale wood by the Indian artisans employed at Channapatna Handicrafts.
Freedom Dove

Looking for a small gift? The Freedom Dove is handmade by women artisans at Baptist Friendship House in New Orleans. They can easily be hung on a Christmas tree, a wall, or even on a magnet board using the enclosed magnetic strip. The back features the initials of the woman who made your piece.
Grateful Mug

Share your gratefulness for your relationship by giving your friend the Grateful Mug.  The Grateful Mug is handmade by the women artisans of Christian Women's Job Corps of Monroe, Louisiana.
Be sure to download one of our free cards to go along with your gifts!
Shop all of our fair-trade gifts, and help artisans around the world provide for their families and hear the offer of eternal hope.