Lily Bracelet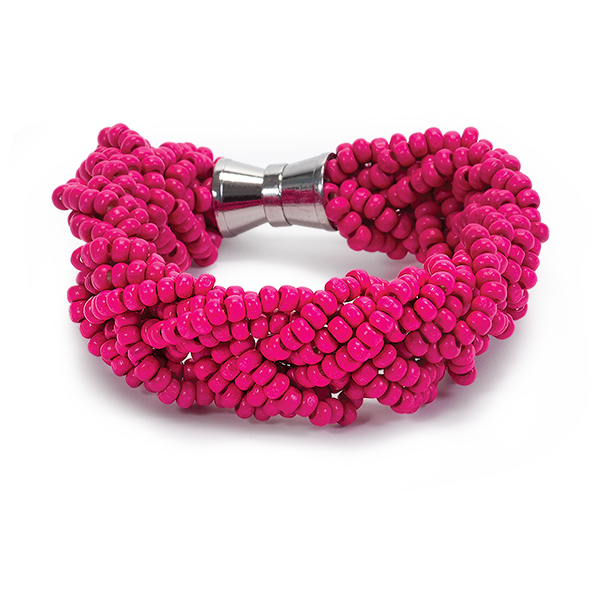 A true statement bracelet that will add a pop of color to your wrist!
Made of bright pink wooden beads with a magnetic clasp. Each bracelet is handmade by the women of Starfish Project in Asia. Starfish Project helps women escape from exploitative situations and gives them the opportunity to heal from both physical and emotional scars.
Measures 8.5 inches.
About this Artisan
Starfish Project
Starfish Project's mission is to restore hope to exploited women in Asia. Through its holistic care programs, Starfish offers formerly exploited women the opportunity to heal their physical and emotional scars through vocational training, healthcare, shelter, counseling, and educational grants.
Since its inception, Starfish has employed over one hundred women and has served thousands of others through its community outreach services. Starfish Project serves women like Mae Lee, whose poverty-stricken mother sold her to traffickers when she was only 15. Mae Lee was enslaved in another country for six years. When she escaped she had no education, no opportunities, and no hope. Starfish Project offered her a new beginning by providing a sustainable income and an education. Mae Lee now sees the beauty of her world as she trains to become a professional photographer.
View this artisan's products

»