Lily Bracelet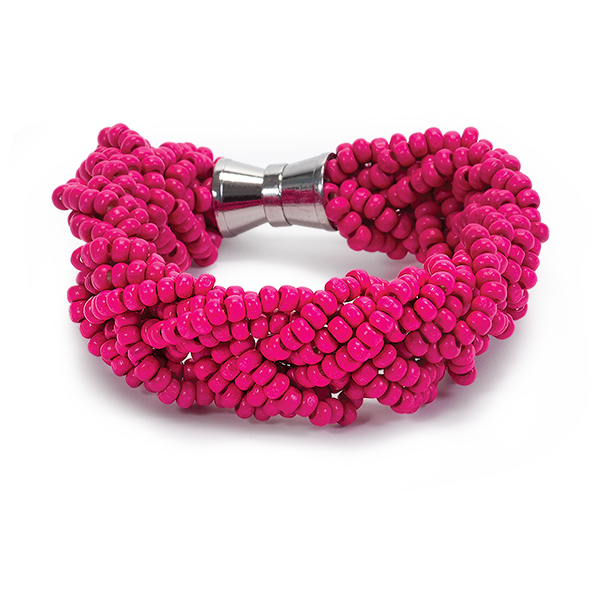 A true statement bracelet that will add a pop of color to your wrist!
Made of bright pink wooden beads with a magnetic clasp. Each bracelet is handmade by the women of Starfish Project in Asia. Starfish Project helps women escape from exploitative situations and gives them the opportunity to heal from both physical and emotional scars.
Measures 8.5 inches.
About this Artisan
Starfish Project
With a mission to restore hope to exploited women in Asia, Starfish Project established a socially responsible jewelry company in 2006 as a means to offering meaningful alternative employment, vocational training and educational grants, and a wide array of social programs to women trapped in exploitative situations. Each woman who leaves an exploitative situation for employment at Starfish Project is given opportunities to heal her physical and emotional scars in ways that transform every aspect of her being, including in her relationships with family, friends, and colleagues. By operating under three main values—the holistic transformation of lives, implementing ethically based business and organizational practices, and raising up local leadership—Starfish Project continues toward a vision of seeing every woman valued. Each piece of jewelry purchased directly funds the empowerment of exploited women in Asia.
View this artisan's products

»