Jubilee Necklace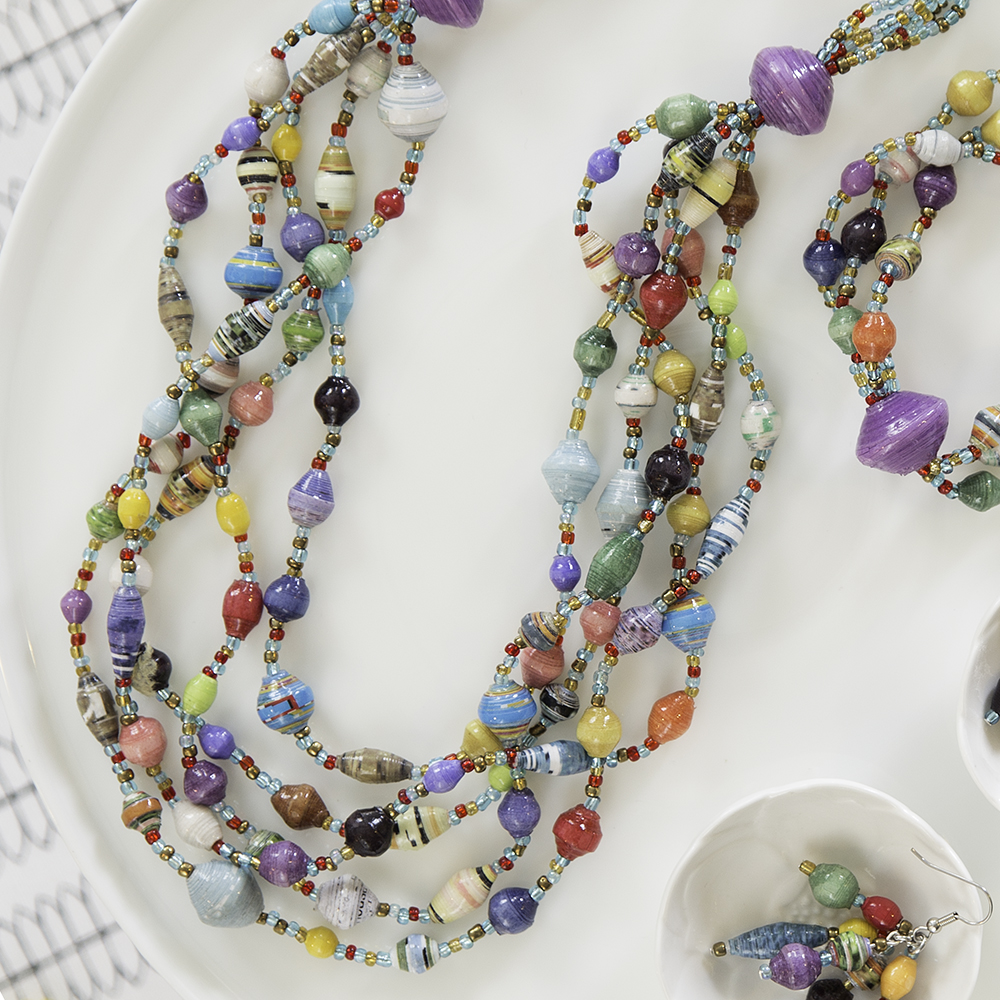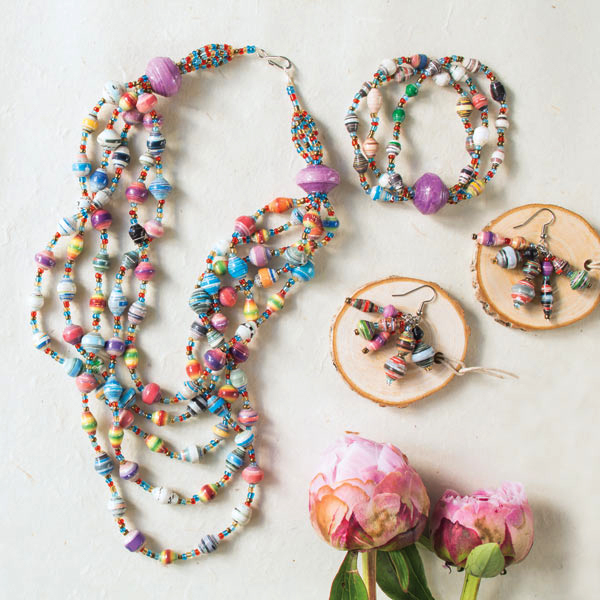 A fun and colorful necklace that will make you feel jubilant each time you wear it!
Handmade of multisized and multicolored paper beads with glass bead accents by artisans at Proverbs 31 Women in Uganda. The talented and mostly widowed and HIV-positive artisans make beautiful paper beads out of recycled paper and craft them into unique jewelry pieces.
Measures 24 inches with hook-and-loop clasp. Bead colors vary.
About this Artisan
Proverbs 31 Women
In many areas of Uganda, women lose everything to their in-laws when their husbands pass away. Without land, education, or job skills, widows and orphans are left without hope. Proverbs 31 Women artisan group is restoring hope and joy as HIV-positive widows are taught to create beautiful handmade paper bead jewelry.
With their incomes from Proverbs 31 Women, these widows are able to purchase homes and food. Some have bought cows so their children have milk and then they sell the rest. Some have paid off loans. Others have started new businesses. One even put a solar panel on her house!
View this artisan's products

»