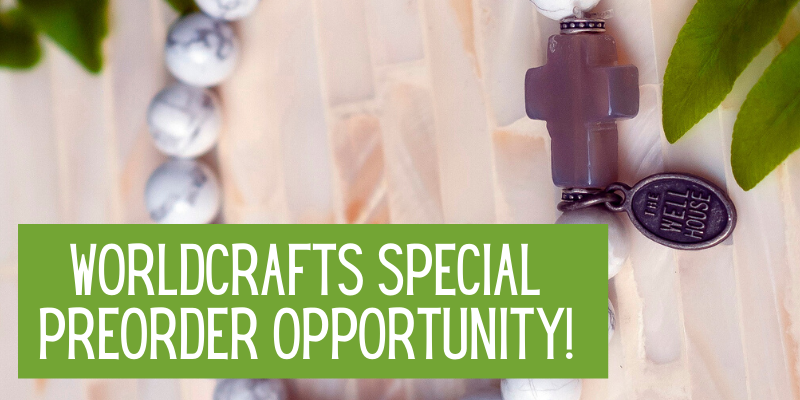 THE SPECIAL PREORDER OPPORTUNITY HAS ENDED. 
This July you have a special opportunity to preorder four new WorldCrafts products that will support artisans in the United States. These unique items are only available for preorder through 11:00 a.m. CDT on Friday, July 31, 2020. They will not be available on our website ever again, so be sure to place your preorder today!
Each item will be packaged in a special WorldCrafts cloth bag and include a photo and story of the artisan group who made the product.
All orders are preorders and will be shipped to you by the end of September. Place your preorder through this special link. Our standard shipping and tax rates apply. All products will be shipped to you at one time. Your card will be charged now for taxes and shipping. You will receive an automatic confirmation email when you place the preorder and an email from WMU when your card is charged for taxes and shipping. Your card will be charged for the products and you will be sent tracking information from WMU when your order is shipped in September.
If you are local to Birmingham, Alabama, and within a 50-mile radius of national WMU, call 1-800-968-7301 to place your preorder by phone, and we will do a free delivery on pre-tax and shipping preorders of $50.00 or more in the WorldCrafts van on a communicated date in September. Those who preorder over the phone can also choose to pick up their orders at National WMU on a couple of dates offered in September. You can preorder over the phone until 5:00 p.m. CDT on Thursday, July 30.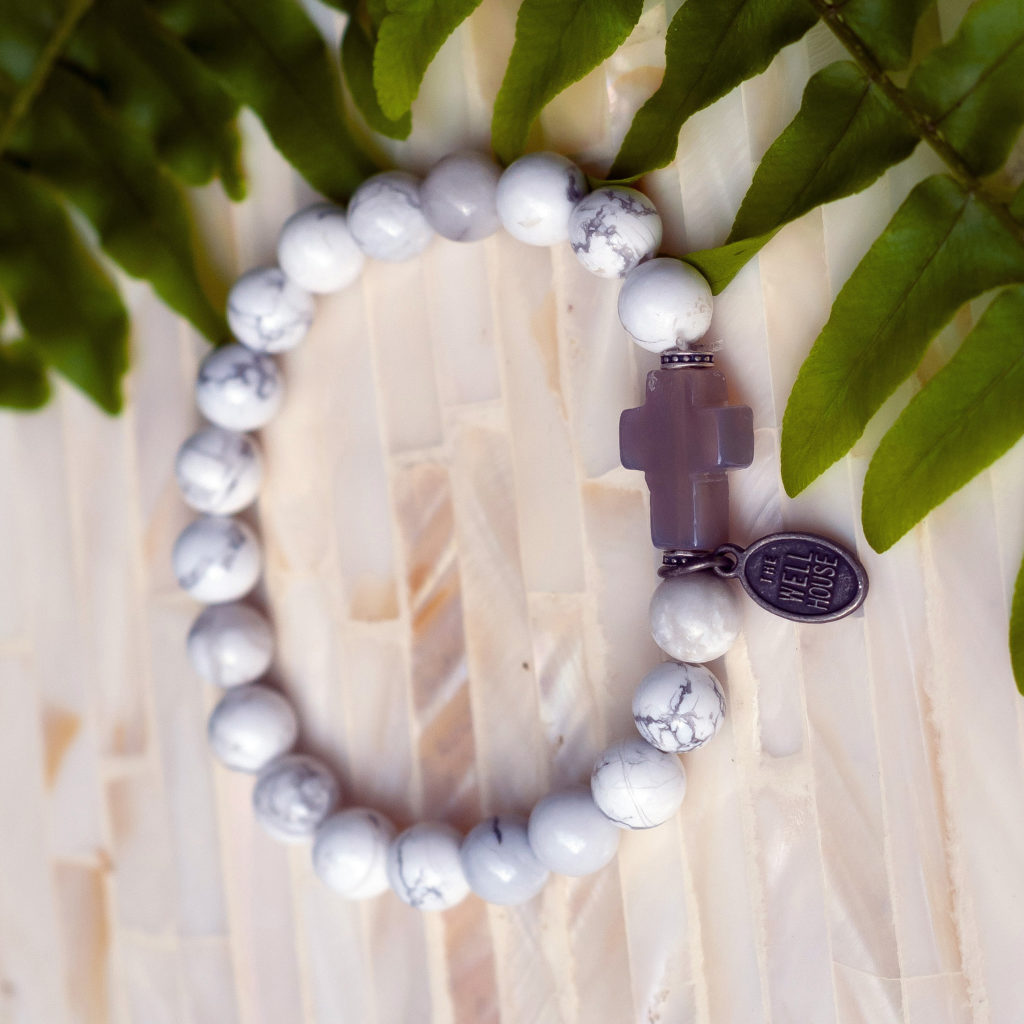 When you wear this one-of-a-kind bracelet, you are sharing hope, love, and courage.
Handcrafted by a survivor of human trafficking now being restored at The WellHouse just outside Birmingham, Alabama. Made from marble-style beads, this bracelet features the stamped WellHouse logo. Measures 7.5 inches long.
$19.99 plus shipping and tax
Preorder the Grace Bracelet through this link.
Each ornament is handmade from strips of brightly colored African fabric sewn by the artisans of Refugee Sewing Society in Clarkston, Georgia. These refugee women are building relationships and their lives as they create beautiful handmade items. Patterns and colors vary. The back side features a solid black fabric. Measures 6.5 inches. Loop measures 4.25 inches.
$12.99 plus shipping and tax
Preorder the African Tree Ornament through this link.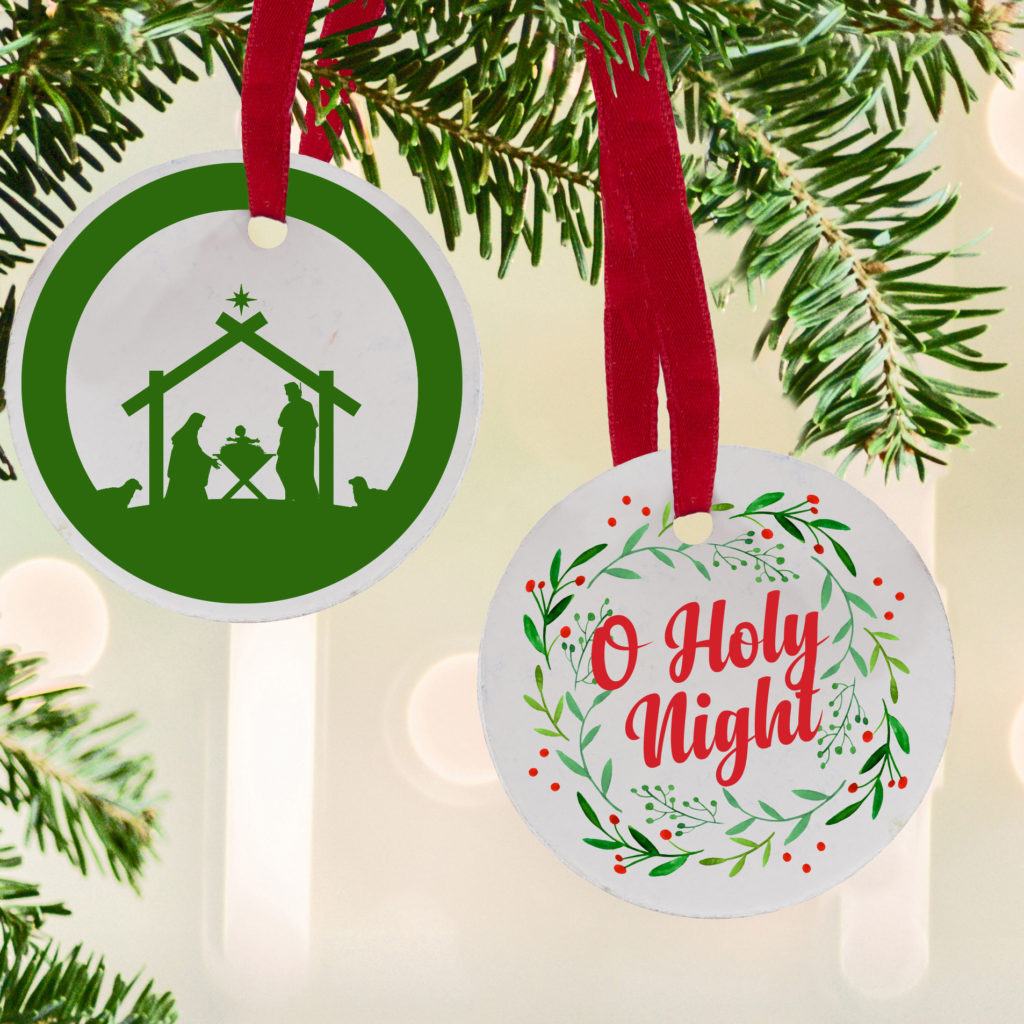 A beautiful way to remember the true meaning of Christmas. Each ornament supports Christian Women's Job Corps of Monroe, Louisiana, artisans. Each ornament comes with a red ribbon and measures 2.75 inches in diameter.
$7.99 plus shipping and tax
Preorder the O Holy Night Ornament through this link.
A fun way to give a gift card or other small gifts!
Handmade by women artisans of Graffiti 2 Works in the South Bronx of New York who build self-esteem and develop relationships with each other and with our Father.
Measures 5-by-3.5 inches.
$7.99 plus shipping and tax
Preorder the Stocking Ornament through this link.
Thank you for your support of WorldCrafts artisans!