Mother's Day is right around the corner and WorldCrafts has the perfect gifts to ensure that moms everywhere know that they are loved and valued!
These gifts are created by moms for moms. Buying from WorldCrafts means you have the special privilege of supporting moms around the world who work hard to care for their children and families.  Your purchase plays a large role in restoring their hope.
Order by May 6 in order to receive your gifts by Mother's Day, so shop now!
Micah 6:8 Mug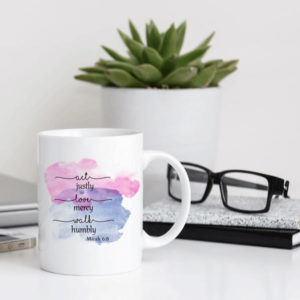 This dishwasher and microwave safe mug that features Micah 6:8 is the perfect gift for any mom that enjoys a cup of coffee or tea in the morning. It is handcrafted by the women of the CWJC of Monroe, Louisiana that are hard at work to overcome the widespread poverty and high unemployment rates.
Hope Earrings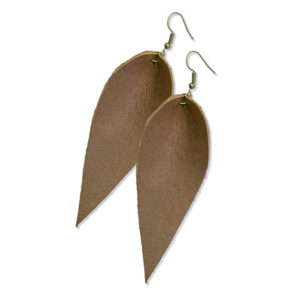 These trendy, leather Hope Earrings are perfect for your mom to dress up any outfit. They're handcrafted by the women of the CWJC of Madison County, AL. Each woman completes intensive courses that include a study of the Father's Word and computer classes, completely free of charge, all while earning a living wage through the production of this product.
Change the World Jewelry
These Change the World Necklace and Across the Globe Earrrings complement each other beautifully and will transform any outfit! These striking statement pieces were created by the women of Eden Ministries. This ministry restores freedom for the captives of Asia's red-light districts through holistic programs—transforming body, mind, and spirit.
African Pennant Banner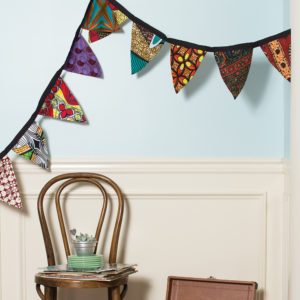 Your mom will be happy to receive this colorful banner that will liven up every party she hosts! Created by Rwandan artisan group More Than Sparrows, each banner supports these women as they find strength of spirit and new-found respect and dignity because they have worked together to leave their old lives behind.
Indian Mosaic Frames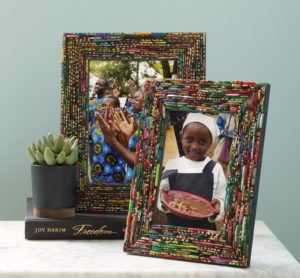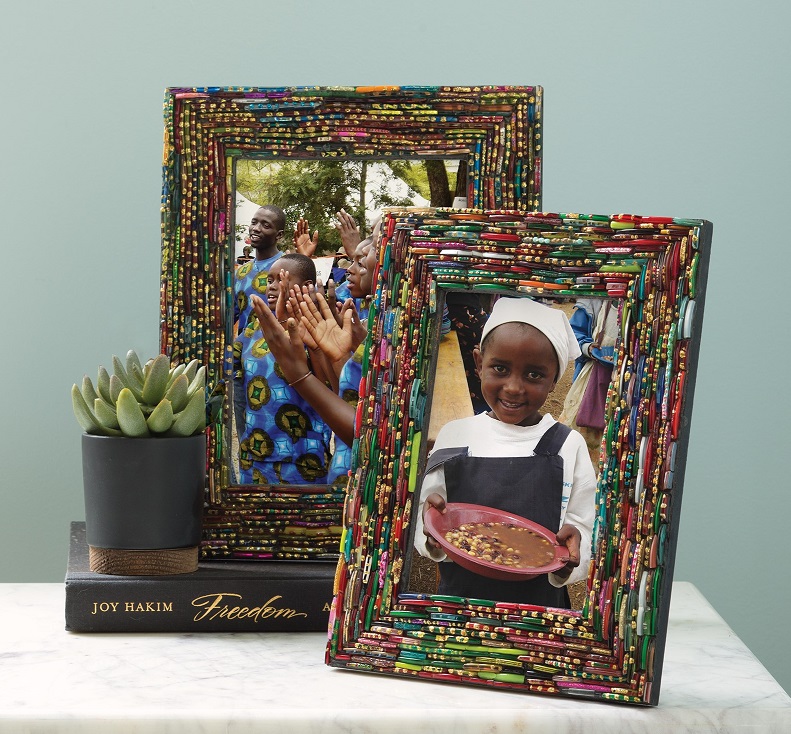 These Indian Mosaic Frames come in both large and small sizes, and are perfect for those family photos or that cute picture of you with your mom. She'll love displaying these frames made by Rahab's Rope, a lifeline in India for many women who feel hopeless.
Majestic Thai Collection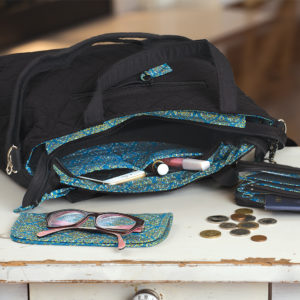 This collection featuring a one-of-a-kind blue and gold Thai fabric comes in the Majestic Thai Purse, Majestic Thai Eyeglasses Case, Majestic Thai Wallet. Buy them separately, or buy the entire set so your mom can have a fun, matching set! They're made by women from Thai Country Trim, a safe haven where battered women can receive emotional and financial support.
Mother's Day Card
After purchasing your gift, don't forget to download your free WorldCrafts Mother's Day card to accompany your handmade gift! It's our way of saying thank you for helping us to honor and celebrate moms around the world. Your purchase ensures that global mamas are offered the opportunity to earn a sustainable living income and to hear the offer of eternal hope.
by Kendall Christian,  national WMU communications intern