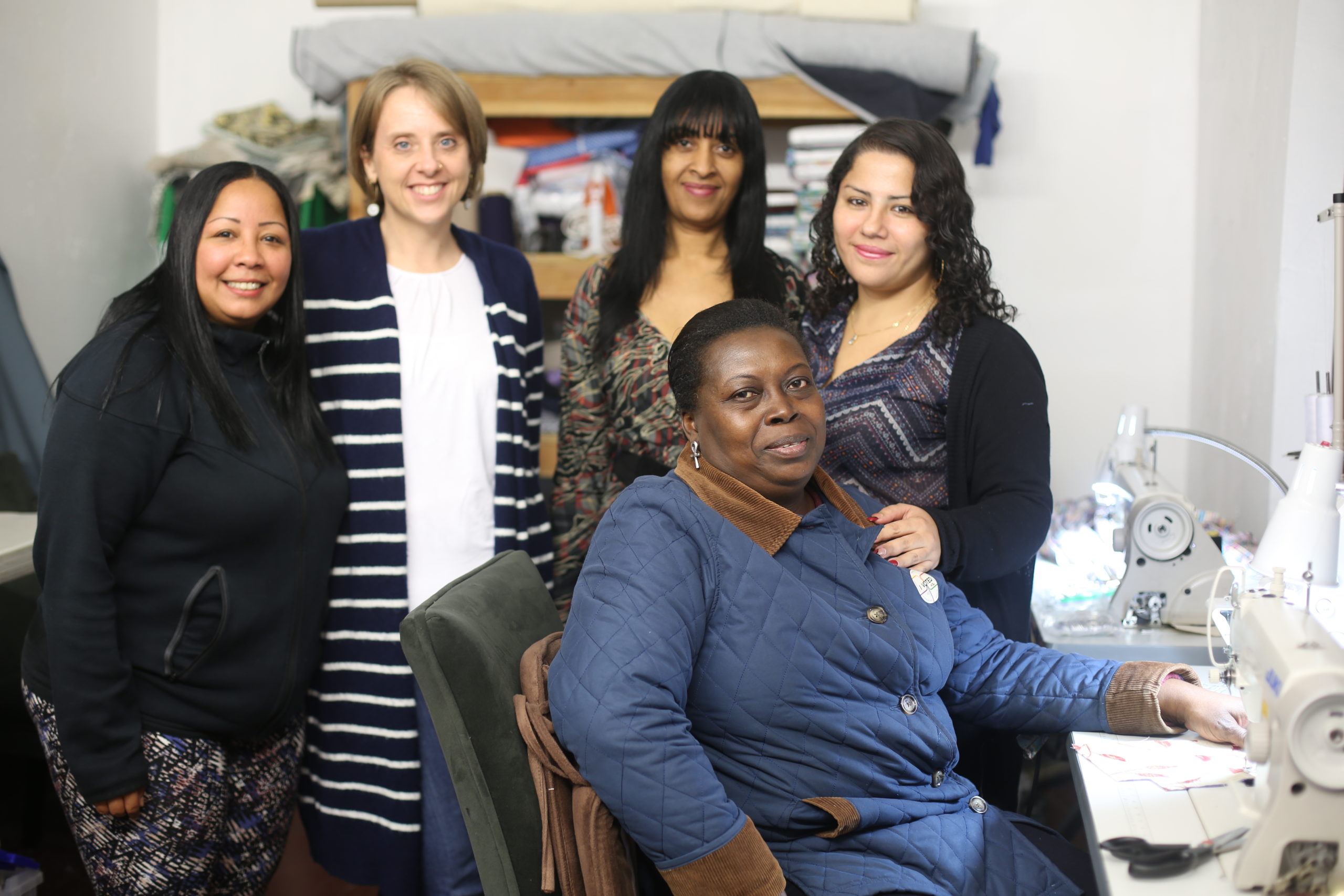 WMU's compassion ministries of WorldCrafts, Christian Women's Job Corps (CWJC), Christian Men's Job Corps (CMJC), Pure Water, Pure Love and Baptist Nursing Fellowship minister to impoverished people across the globe. Participants in these ministries need your prayers now more than ever as they face the numerous challenges presented by this global pandemic.
WMU's Compassion Ministries Day of Prayer
Join us Saturday, May 9, as we pray for WMU's compassion ministries partners. You can download this prayer guide to use as you pray. Share with us how you pray on social media using #WMUcompassionministries so our partners can follow along and be encouraged by your prayers.
WMU's Compassion Ministries
WorldCrafts partners with more than 50 artisan groups in 23 countries around the globe. WorldCrafts is a member of the Fair Trade Federation and will also celebrate World Fair Trade Day on Saturday, May 9. All WorldCrafts artisans from India to Rwanda to New York are in vulnerable situations and have requested prayer as they face the physical, spiritual, and emotional challenges presented by the pandemic. Pray for the artisan leaders as they minister during these uncertain times.
There are almost 200 CWJC and CMJC sites in 5 different countries. In the United States, there are 6 CWJC sites that are also WorldCrafts artisan groups. The sites are facing many challenges in the midst of the pandemic as they minister to participants. Many sites are able to provide distance learning, enabling the students to continue studying for their high school equivalency diplomas. Pray for participants as they face these new challenges pursuing their education. Site coordinators, staff members, mentors, and volunteers reach out on a regular basis, encouraging and meeting the needs of participants. Pray for them as they minister during this time.
Pure Water, Pure Love provides resources for clean water to partners around the world. In 2020, 12 different projects have been funded. Many WorldCrafts artisan groups have received water grants. Pray for our partners and the communities they serve as they minister through the pandemic. Pray for safety and access to clean water for those who receive water through a community water source. Pray for communities where water projects have been postponed because of the pandemic.
Pray for medical personnel as they minister to their patients, especially in the midst of the pandemic. Nurses involved in Baptist Nursing Fellowship are sharing our Father's love as they provide care to their patients.
Your prayers make a difference . . . our Father is pleased to act when His people ask for justice on behalf of the poor and oppressed. Thank you for your support of these ministries.