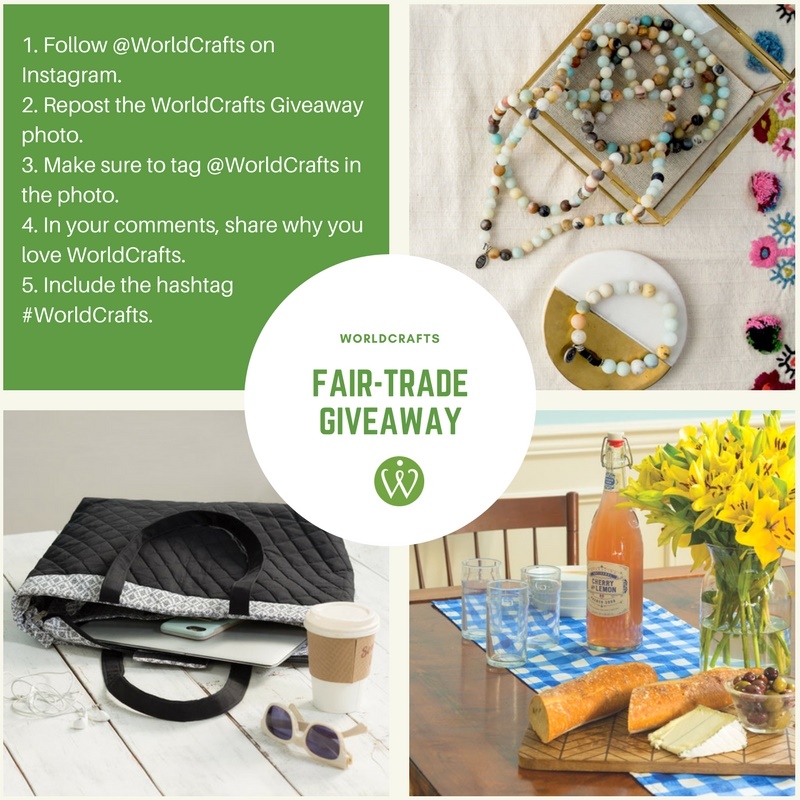 Spring is almost here, and WorldCrafts is celebrating the release of our new Hope Catalog. This catalog highlights many of the ways WorldCrafts works with global artisan groups to provide hope for impoverished men and women, and their families and communities.
You can order a free print catalog or browse our e-catalog online.
Head over to Instagram and join us for a fun, fair-trade giveaway.
We want you to celebrate with us!
We are beyond excited about the Hope catalog, and we want to spread the joy – so, we're hosting a WorldCrafts Fair-Trade Giveaway on Instagram. Keep reading to learn how you can join us!
Want to see what we're giving away?
The Lauren Necklace
Matching every outfit and style, the Lauren Necklace and Lauren Bracelet are crafted from amazonite and agate beads hand strung by women who have been rescued out of sex trafficking by The WellHouse just outside of Birmingham, Alabama. This Support Freedom artisan group extends grace and love to women who've been dehumanized by violence and hate. By opening opportunities to create and sell beautiful jewelry to earn a living wage, The WellHouse tangibly demonstrates the way that our Father gives His children "a crown of beauty instead of ashes, the oil of joy instead of mourning, and a garment of praise instead of a spirit of despair." (Isaiah 61:3 NIV)
The Celebration Table Runner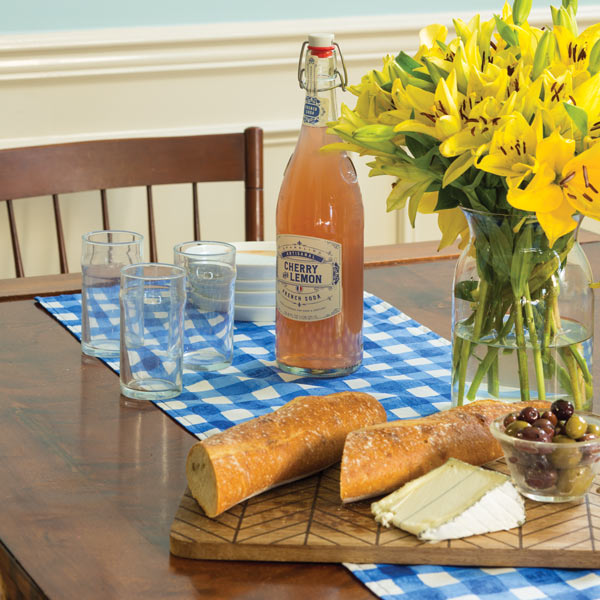 You can decorate your table through every season with this lovely blue and white Celebration Table Runner handcrafted at Graffiti 2 Works in the center of Mott Haven, one of the toughest neighborhoods in the Bronx. Measuring 70-by-14 inches, this table runner is reversible with blue and white plaid on one side and a matching blue cloth on the other. The artisans at Graffiti 2 Works  receive vocational training and personal development counseling while also being paid a fair wage for the creation of these runners. The sale of these products enable these women to care for and educate their children.
The Betty Bag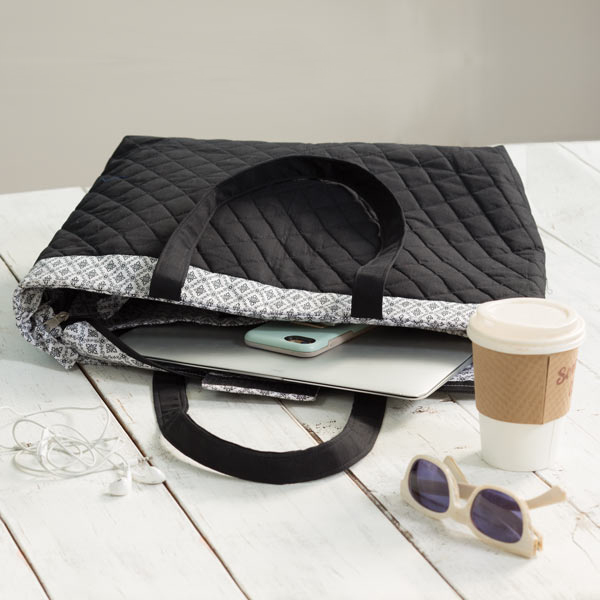 Named in honor of Betty Butcher, the American woman who began Thai Country Trim in the 1980's, the Betty Bag makes a wonderful tote or purse. Its 13-by-4.25X15 inch size and beautiful coordinated black and white cloth make it perfect for either travel or every day use. Thai Country Trim, one of our Support Freedom artisan groups helps women who are vulnerable to trafficking and exploitation. Thai Country Trim's partnership with WorldCrafts enables their artisans to live free from abuse and exploitation.
This gift bundle is valued at $139.00!
To be entered in the WorldCrafts Fair-Trade Giveaway, follow these simple steps:
Follow us on Instragram, @WorldCrafts
Repost the WorldCrafts Giveaway photo. You can screenshot the image or use a reposting app.
Make sure to tag @WorldCrafts in the photo.
In your comments, share why you love WorldCrafts.
Include the hashtag #WorldCrafts.
This giveaway ends at midnight CT on March 7, 2018. One winner will be selected and be notified on @WorldCrafts Instagram on March 8, 2018.
See you soon over on Instagram!