In the US, the National Day of Human Trafficking Awareness is observed on January 11.
Human trafficking is the fastest growing criminal enterprise in the world. Poverty, war, gender inequality, and lack of opportunity breed desperation. Human traffickers manipulate desperate people with the promise of beautiful lives, quality educations, and equitable salaries. Each year, millions of people are lured into this trap.
WorldCrafts' Support Freedom Campaign was developed to increase human trafficking awareness and to support those who are combatting human trafficking. All of our Support Freedom artisan groups work holistically, offering hope for restoration and redemption. As trafficking victims receive counseling and vocational training undergirded by compassion, they learn to love and trust again, and they learn to experience joy – sometimes for the first time in their lives.
Ways to Support
Here are some ways you can support artisans in the Support Freedom Campaign:
Shop Support Freedom Products
Our newest products handmade by artisan groups highlighted in the Support Freedom Campaign are listed below. You can help us support these artisans by purchasing their products.
Freedom Dove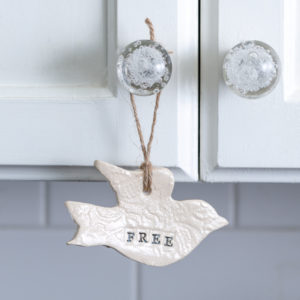 Each Freedom Dove is uniquely handmade by artisans employed at Baptist Friendship House in New Orleans, Louisiana. Baptist Friendship House works to meet physical, emotional, and spiritual needs of the homeless, human trafficking survivors, and those living in poverty. This dove can easily be hung on a tree, a wall, or even on a magnet board using the enclosed magnetic strip. The back features the initials of the woman who made your dove.
Jackie Collection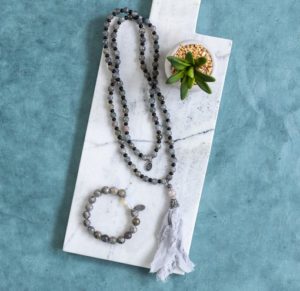 The Jackie Necklace and Jackie Bracelet represent the hope, love, and courage being shared with survivors of human trafficking at The WellHouse just outside Birmingham, Alabama. Made from labradorite beads with a unique frayed tassel on the necklace and stamped WellHouse logo. Necklace measures 36 inches long. Bracelet measures 7.5 inches long. Sold separately.
Kantha Notebook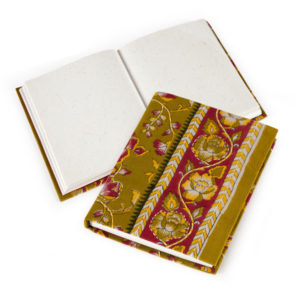 Use the unique Kantha Notebook as a way to write prayers or keep up with daily tasks. Handmade by female artisans employed by Love Calcutta Arts in Kolkata, India, who are escaping the poisonous tentacles of the sex industry. Each notebook is filled with handmade paper and covered in 3 layers of different sari fabrics that have been kantha-stitched (running-stitched). The papers are made from cotton rags and recycled woolen blankets, meaning no wood fiber was used. A completely eco-friendly product. Measures 5.75-by-7-by-1 inches. Sari patterns and colors vary.
Thai Makeup Bag
The Thai Makeup Bag is a great piece for travel or everyday use. This sturdy cosmetics bag will hold all of your toiletry items. Handmade by artisans employed at Thai Country Trim in Thailand. The group offers a safe haven for battered women to find emotional and financial support. Each bag is lined with plastic and features 2 interior pockets, one with a zipper. Measures 8.5-by-3.5-by-4.5 inches.
Thank you!
Your purchases of fair-trade products enable our artisan groups to continue courageously working to provide opportunities to restore justice and dignity to those who have been exploited.
Thank you for helping us follow our Father's mandate to "Provide justice for the needy and the fatherless; uphold the rights of the oppressed and the destitute. Rescue the poor and needy; save them from the power of the wicked" (Psalm 82:3-4 HCSB).