Seated at his workbench, A focuses his attention on a lathe turning a block of hale wood. As the wood turns, he picks up a chisel and begins applying meticulous cuts. When the figure is carved, this Channapatna Handicrafts artisan applies layers of dyed resin to create a beautiful Nativity piece.
In a day when cheap mass-produced products are overtaking many markets, the WorldCrafts artisans of Channapatna Handicrafts in the southern region of India have experienced a resurgence in demand for their handcrafted products.
"With the opportunities and impact of the revival of the craft provided by WorldCrafts, people are coming back to their roots and eager to practice the craft." – Channapatna Handicrafts
What is Lac-Turney?
The Channapatna artisans are skilled in lac-turney, a woodworking craft protected as a geographical indication under the World Trade Organization. Handed down from generation to generation, families created lac-turney pieces together in small workshops.
Each lac-turney piece is crafted of hale wood, a soft wood indigenous to their region. The trees are not fully harvested, so they regrow. And, the resin and vegetable dyes used in the process are all made from natural, non-toxic materials, making the craft both natural and eco-friendly.
The WorldCrafts Connection
The craft of lac-turney was handed down from generation to generation in this region of India, but lack of demand forced many to abandon the area for larger cities in search of better opportunities. Channapatna Handicrafts shares that, "With the opportunities and impact of the revival of the craft provided by WorldCrafts, people are coming back to their roots and eager to practice the craft."
WorldCrafts has helped the artisans of Channapatna reach a global market. The WorldCrafts orders provide continuous work and a living wage. Everyone involved Channapatna Handicrafts' lac-turney crafting have bettered their lives and now have hope for bright futures.
In addition to boosting sales and improving the livelihoods of the artisans and their families, the partnership with WorldCrafts has also changed the working conditions of these Indian artisans. Before the partnership, their workshops were small, had no power, and few machines. With the wages they now earn, they've extended their workshops and built larger homes. The larger homes enable them to bring in extended family who can also become crafters. The artisans plan to also begin employing additional people in their community.
Additionally, the artisans are receiving local recognition, so others are now placing orders with them.
Channapatna Handicrafts' Products
Christmas on Wheels
Christmas on Wheels will enable you to celebrate Christmas in a fun way with your little ones. Dyed with vegetable dye, Christmas on Wheels cars measure 4-by-4 inches.
Channapatna Nativity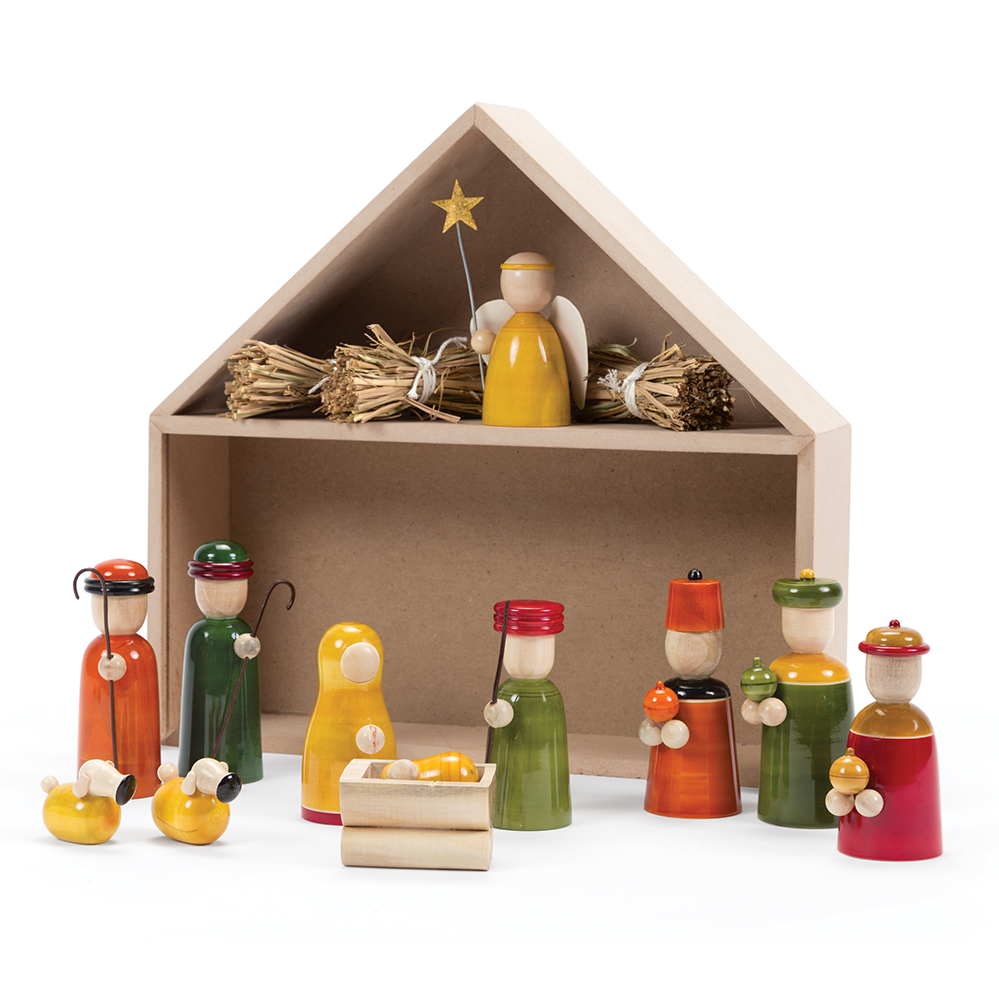 The Channapatna Nativity includes a two story stable, the holy family, 2 shepherds, 2 sheep, 3 wise men, an angel and 3 bales of hay.
Channapatna Nativity Ornament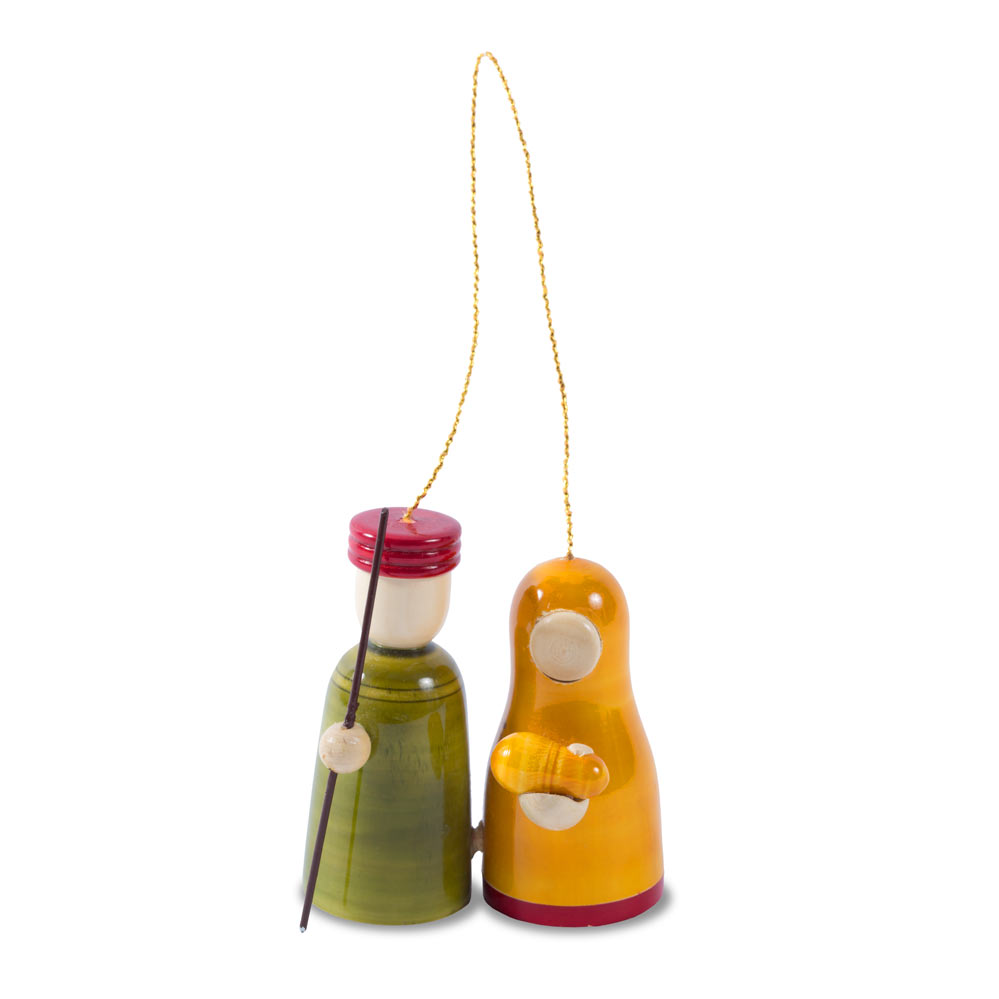 The Channapatna Nativity Ornament measures 3 by 1.5 by 3 inches and features a gold loop for hanging.
Shop WorldCrafts to discover more about Channapatna Handicrafts' products, and explore our other handcrafted products created by artisans around the world.