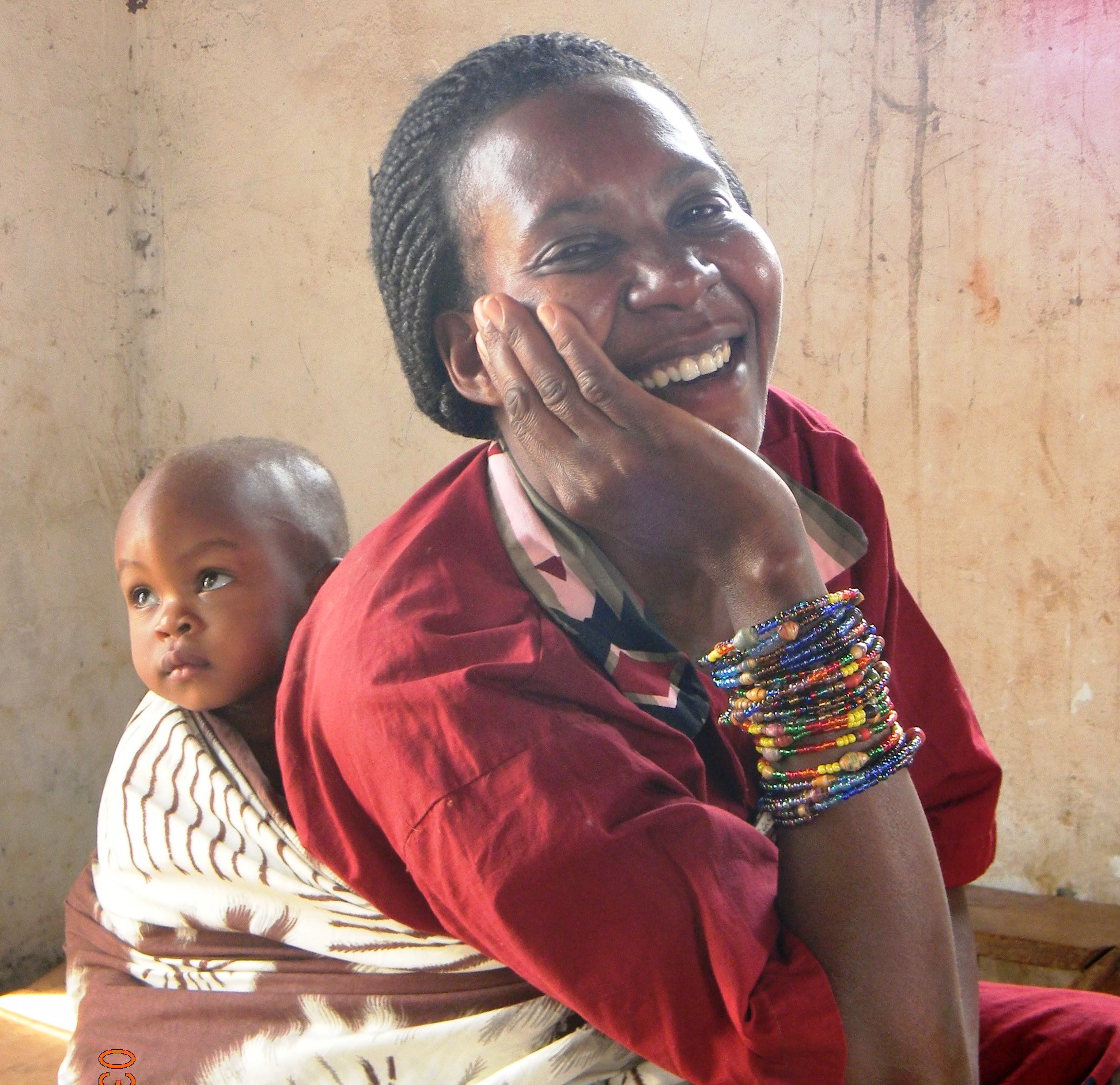 Mary, who helped start Proverbs 31 Women artisan group has a message for every person who purchases a product made by these women: "The artisans' work through WorldCrafts has saved their lives. By supporting WorldCrafts, you are supporting the women and the families – it has made all the difference in the world."
Despite their dire circumstances, the beading ladies of Proverbs 31 Women say that their work with WorldCrafts brings joy and purpose to their lives.
The artisans of Proverbs 31 Women call themselves the beading ladies. Most are HIV positive and widowed. Many are raising the children of family members who've died. In fact, one grandmother is currently raising 10 grandchildren because all of her children have died. Despite their dire circumstances, the beading ladies explain that their work with WorldCrafts brings joy and purpose to their lives. In addition to earning a sustainable, living wage, the women have found companionship as they love and care for one another.
Jubilee Jewelry
Proverbs 31 Women's beaded jewelry is as unique as each woman who creates it. These paper beads are all handcrafted. Each bead has to be hand cut, rolled and varnished at least three times before it is used for jewelry. Their Jubilee Jewelry is both vibrant and joyful. Each piece is crafted of multi-sized and multicolored paper beads with glass bead accents. The Jubilee Necklace is made of 5 strands of paper beads and measures 24 inches, the Jubilee Earrings measure 2.5 inches long, and the Jubilee Bracelet measuring 4 inches in diameter includes three strands joined together by one large bead.
How Your Purchases Change Lives in Uganda
How does your purchase help the women of Proverbs 31 in Uganda, one of WorldCrafts' Support Freedom artisan groups? You are helping mothers and grandmothers raise children. These women are now able to pay their children's school fees. They are able to feed their families nutritious food. They no longer have to worry about being sexually trafficked or exploited. Some have even built houses with the money they have earned. Some have begun small stores, and one artisan has also begun sewing. Your purchases of their products bring change to entire communities.
Kavuna says, "I am married and have ten children, nine girls and one boy. I really thank God for the Proverbs 31 Women's Ministry and glorify Him that I am one of the blessed ladies making beads. Before I joined, my husband had run away from home because of the number of our children, and all their many needs. Food, school, and clothing became a problem to my family. But I joined a beading group, and now I can afford the things that used to be a problem for our family. And, also, my husband came back home when he heard that life had changed. Glory be to God!"
Nabulo shares, "I am a single mother with two children. I joined Proverbs 31 Women's Ministry because I was impressed by the togetherness I saw among the ladies who were already in the groups; and also the changes taking place in their families. Since I became a member, I use my earnings to pay our rent and for my children's education. Now I can support myself and my family."
What better way can you celebrate Mother's Day than by purchasing fair-trade gifts that both honor your mom and transform the lives of moms around the world?