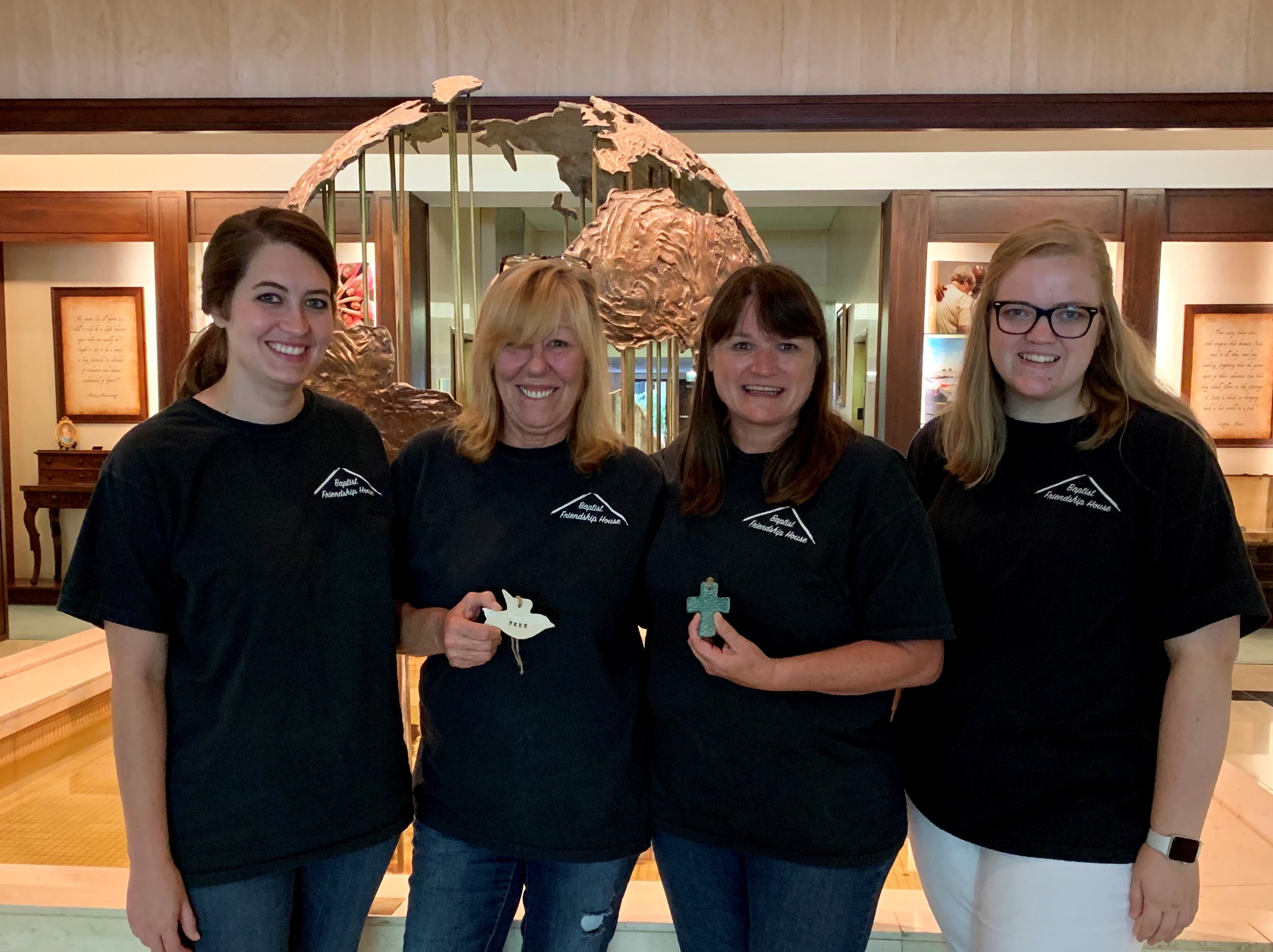 We are thrilled to introduce our new artisan partner Baptist Friendship House in New Orleans, Louisiana.
About Baptist Friendship House
Baptist Friendship House works to meet the physical, emotional, and spiritual needs of the homeless, human trafficking survivors, and those living in poverty.
They are a registered Christian Women's Job Corps site of national WMU. They offer tutoring for people wanting to obtain their high school equivalency diploma, computer skills classes, job readiness training, English as a second language classes, literacy classes, and life skills.
This group is featured in the WorldCrafts Support Freedom Campaign that actively empowers our customers, buyers, and artisans by supporting those groups working to free women involved in or at risk of human trafficking and sexual exploitation. Through their partnership with the National Human Trafficking Hotline, they are able to help trafficking survivors find a safe shelter and transportation to the shelter.
Baptist Friendship House offers group counseling for those they minister to in New Orleans. The women make pottery as a part of their therapy sessions. This provides them an opportunity to learn a trade and earn fair wages. As they sit in a non-threatening environment and make pottery, they feel comfortable opening up and sharing. While they make things with their hands, they relax; walls come down, so they feel comfortable sharing. Sharing and getting those feelings out helps healing start.
Now these women have turned their hobby into a skill they can use to rebuild their lives.
Baptist Friendship House Pottery
The pottery pieces from Baptist Friendship can easily be hung on a Christmas tree, a wall, or even on a magnet board using the enclosed magnetic strip. The back of each piece features the initials of the woman who made your item.
With each purchase, you are providing support to the women artisans at Baptist Friendship House.
Freedom Dove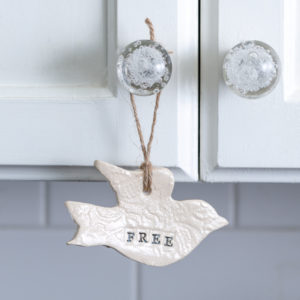 The Freedom Dove is a beautiful reminder of the true freedom we experience in Christ.
Friendship Cross
Share the unique Friendship Cross with your dearest friends as a way to thank them for their friendship.
Shop WorldCrafts to discover more about these products, and explore our other handcrafted products created by artisans around the world.