Celebrations are occurring throughout our country over the next few weeks as families celebrate graduations, and as we all express appreciation to those incredible teachers who've made a difference in so many lives. When you give your special grads and teachers fair-trade, handcrafted gifts from WorldCrafts, you are also helping artisans around the world educate themselves and their own children. Fair-trade gifts are gifts that give back!
Check out this list of 10 great fair-trade gifts for grads and teachers:
Across the Globe Earrings & Change the World Necklace
Created by Eden Ministries, a WorldCrafts Support Freedom artisan group, the Across the Globe Earrings and Change the World Necklace will be special accessories for any globe-trotting woman in your life. This jewelry is designed to remind women of others who are being restored from sex trafficking. The globes represent all those still caught in sex trafficking; the stone represents the Rock on which we stand; the love charm and peace dove represent the essential elements needed for transformation; and the leaf represents Eden Ministries' vision for healing.
African Pennant Banner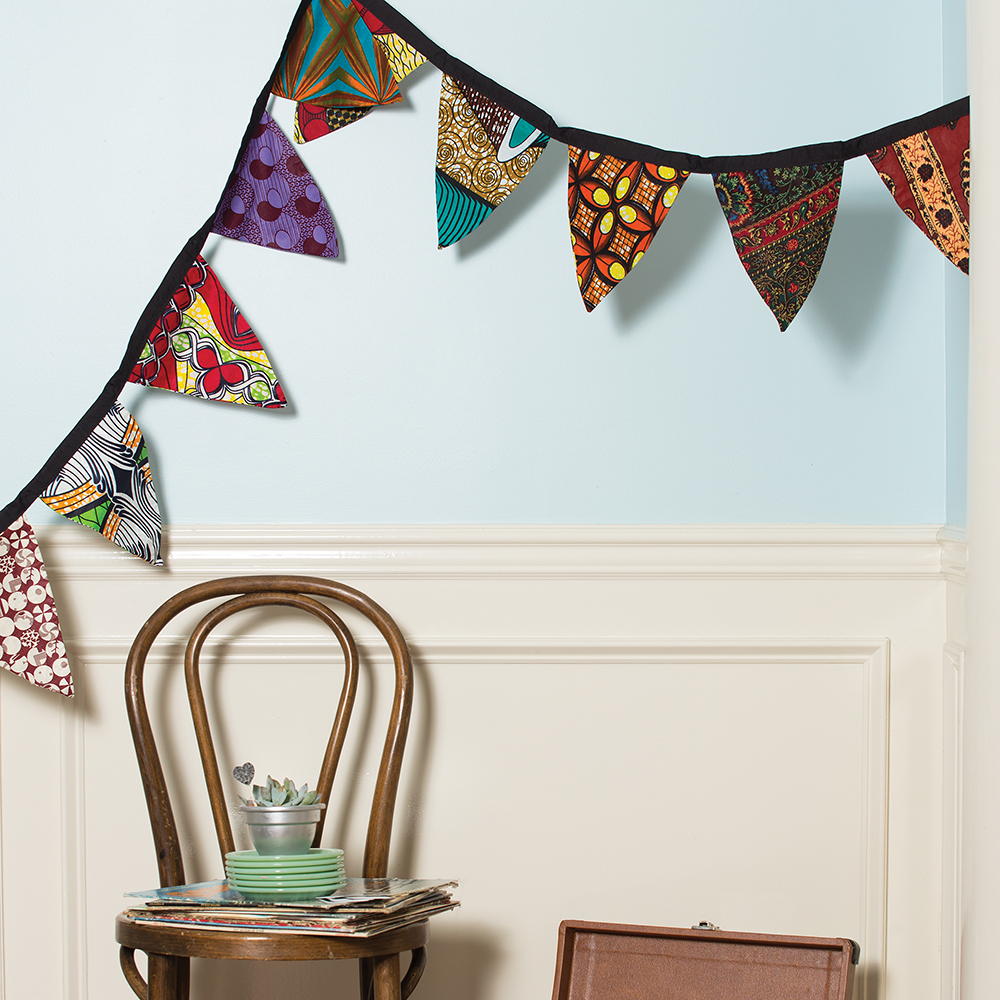 Teachers or grads can use one or more African Pennant Banners to decorate dorm rooms and school rooms alike.  Perfect for highlighting bulletin boards, playing up windows, or dressing headboards, desks, and tables, these vibrantly colored banners are handmade from traditional African fabrics. Handcrafting the African Pennant Banners allows the women artisans of More Than Sparrows to afford the necessities of day to living, like sending their children to school, paying for medical insurance and purchasing food.
Giraffe Bookends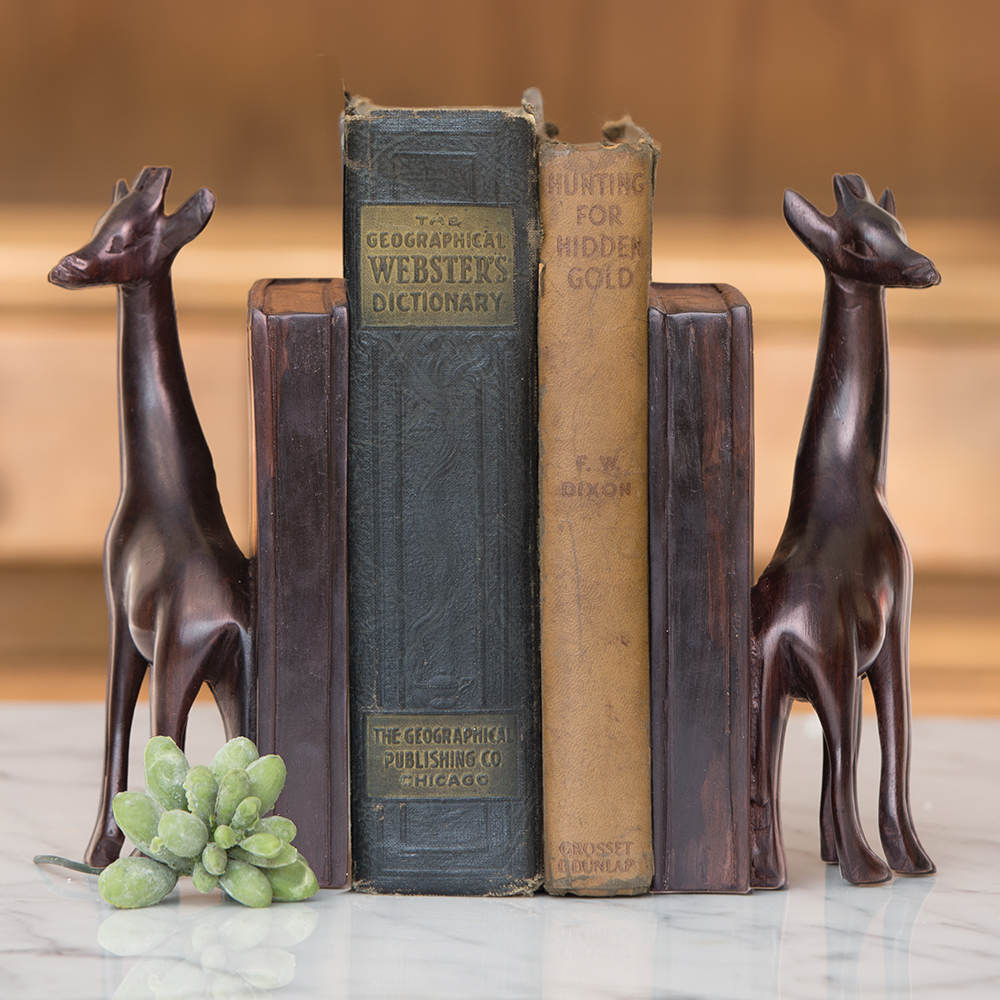 Anyone can beautifully style their bookshelves or desks with these Giraffe Bookends handcarved from deep ebony wood. Made by the artisans of Mother Care Handcrafts in Kenya, this work opportunity provides a way for disadvantaged families to feed, clothe, and educate their families.
Freedom Throw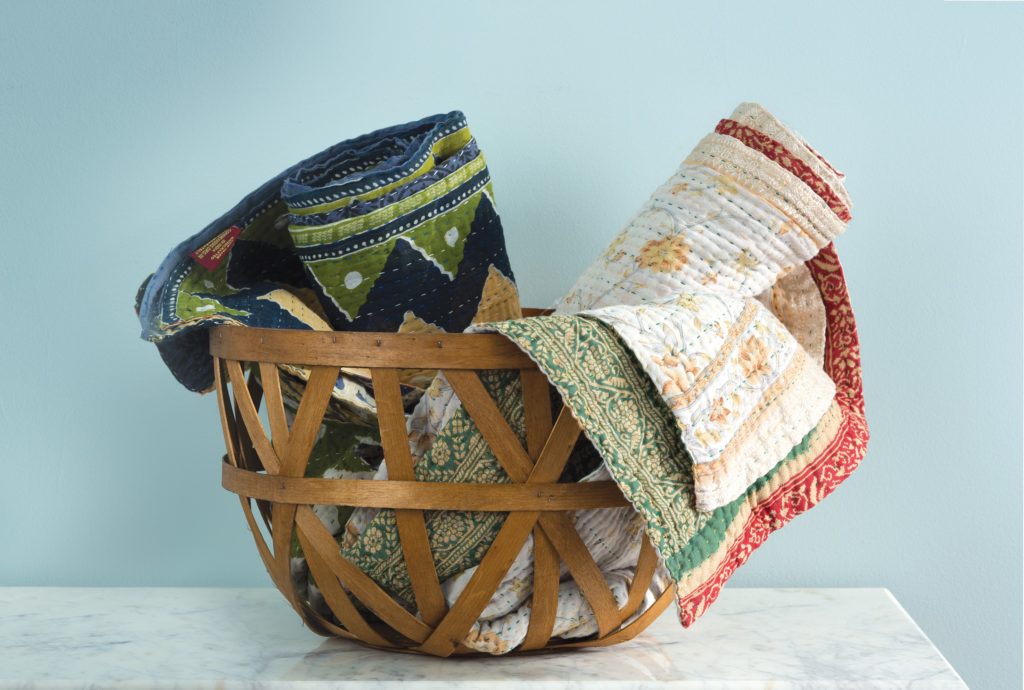 What's not to love about the Freedom Throw? At 34-by-77 inches, the throws are the perfect size for your grad's dorm room bed. Teachers will find that throw is perfect as a wrap when their classroom are chilly. Everyone will love snuggling up in this soft cotton accessory. Each Freedom Throw is uniquely quilted with soft recycled sari fabric by the women of ConneXions in Kolkata, India. Through ConneXions, young women earn a fair wage and receive vocational training which affords them the hope of self-sufficiency.
Himalayan Tote
Perfect for use as a book bag or for carrying a laptop or tablet and their accessories , the Himalayan Tote will become a must-have accessory for both students and teachers. These bags feature screen-printed canvas with a red chevron pattern and a black faux leather base and handles. The artisans of Himalayan Tapestry in India are taught the skills of quilting, sewing, reading and managing money. The money they make using these skills enables the artisans to receive crisis counseling, bringing emotional healing to their lives.
Hope Lanyard
Help your teachers and grads keep up with all their keys with this fun lanyard sewn by the artisans of Graffiti 2 Works. The lanyard features a silver-toned fob and a key ring. Through their sewing micro-enterprise, Graffiti 2 Works provides a place of personal training and development for its artisans so that they can develop their full potential.
Indian Mosaic Frame
Display class pictures, or graduation invitations and photos with style in the vibrant Indian Mosaic Frame which is constructed by hand from recycled multicolored pieces of broken glass. The artisans at Rahab's Rope are given hope for the future as their physical, spiritual, and educational needs are met. Having been trafficked and sexually exploited, the women of Rahab's Rope are learning what it means to receive a new life.
Micah 6:8 Banner & Micah 6:8 Keychain
As graduates move into the future, the Micah 6:8 Banner can be hung in a dorm room or office to bear witness to God's desire for His followers to do justice, love mercy, and walk humbly with Him. The Micah 6:8 Keychain's world charm will serve as a reminder to pray for refugees around the world. Both items are also perfect for those special teachers who minister to their students by bringing justice, mercy, and humility into their classrooms. The Micah 6:8 Banner and Keychain are handmade by Burmese and Congolese refugees in Nashville. Through the ministry of Begin Anew Refugee Artisan Group, these refugees are being empowered and transformed as they earn a fair wage while learning the skills they need to live here in their new home.
Thai Lunch Tote
Teachers and graduates alike will love the Thai Lunch Tote. At 9.5-by-9.5 inches, these lunch totes are the perfect size for carrying lunch to work or to school. The Thai Lunch Tote is made by Thai Country Trim, an artisan group that has partnered with WorldCrafts for more than 20 years. Through Thai Country Trim, battered and abused women are given the opportunity to earn a living and heal from their pasts.
Yatta Purse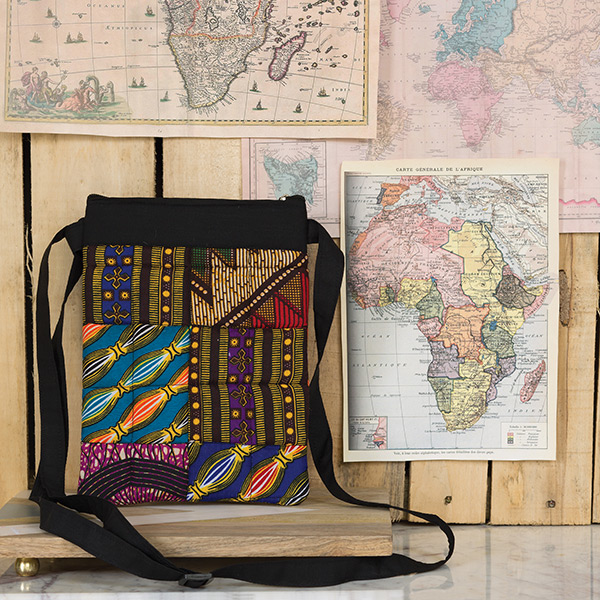 The Yatta Purse is a great crossbody accessory. Its small size is perfect for cell phones and wallets. Graduates and teachers will appreciate the Yatta Purse's light weight and crossbody styling. Quilted by the artisans of Mully Children's Family, the Yatta Purse is made of beautiful African fabric that symbolizes how a cord of three strands cannot be easily broken. Through Mully Children's Family, these young women artisans receive physical, spiritual, and psychological help so they can look forward to bright futures.
The purchase of each of these gifts demonstrates how highly you esteem your special grads and teachers. And, they will highly esteem you for purchasing a gift that brings educational opportunities to impoverished people around the world!