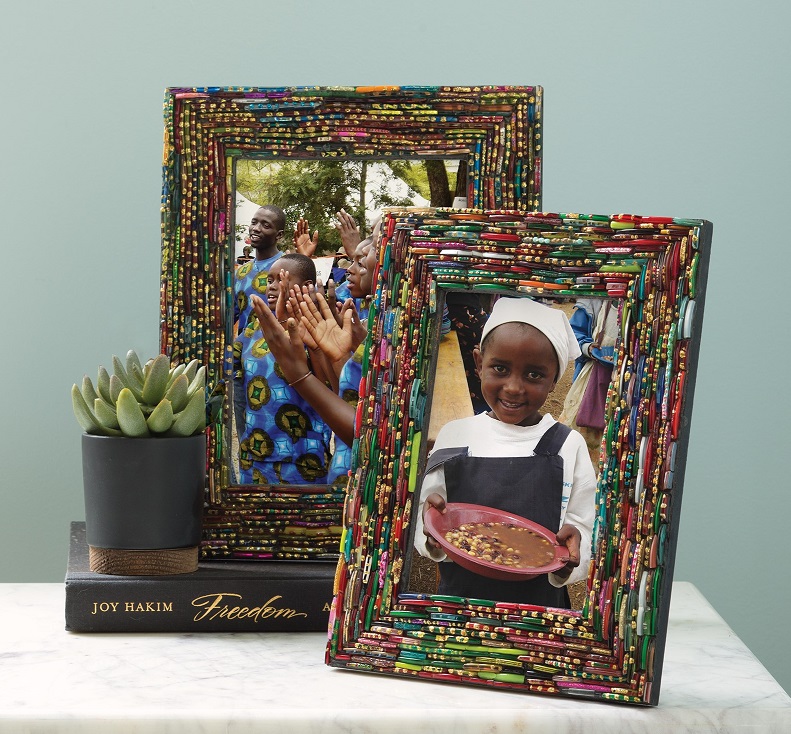 Fill your home with unique, handmade, fair-trade products. Each WorldCrafts product represents a life changed by the opportunity to earn an income with dignity and hear the offer of eternal hope.
Here are a few of our favorite home décor products, handmade by artisans in Asia, Africa, and the United States!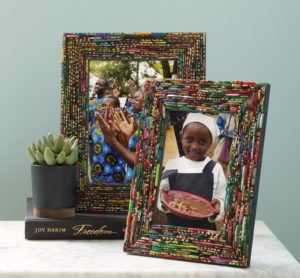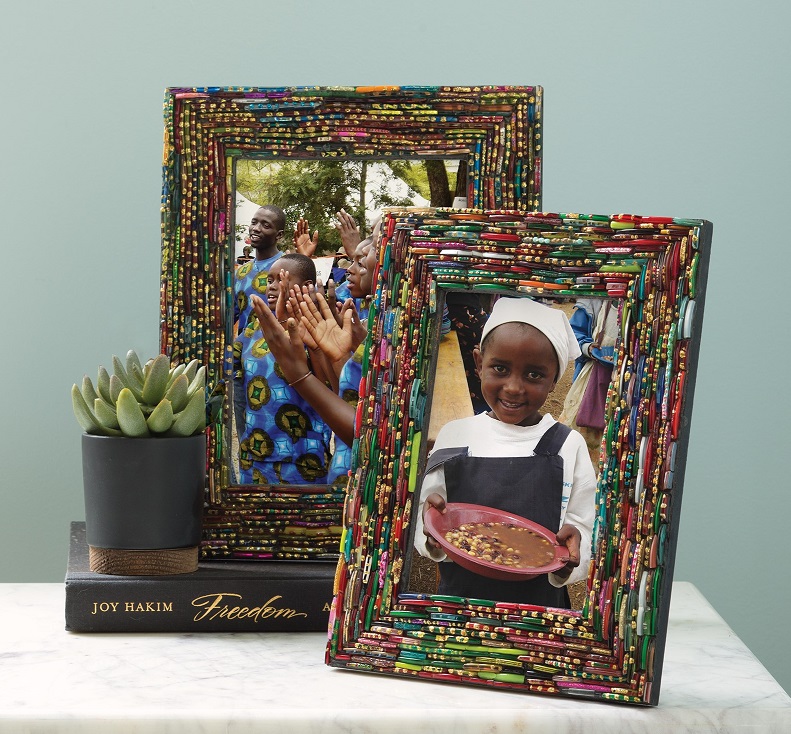 Made of recycled multicolored pieces of glass, the Indian Mosaic Frame fits every décor. The frames come in two sizes, both large and small, and are made by Indian women employed at Rahab's Rope who are being restored after suffering the trauma of sex trafficking. Rahab's Rope seeks to transform these women physically, emotionally, and spiritually so that they, too, become beautiful new creations.
Hang the Grace Cross as a reminder of the grace our Father offers His children.
Each cross is uniquely handmade by artisans employed at Baptist Friendship House in New Orleans, Louisiana. Baptist Friendship House works to meet physical, emotional, and spiritual needs of the homeless, human trafficking survivors, and those living in poverty.
Display the Micah 6:8 Banner in your home or office as a reminder of our Father's desire for His followers to do justice, love mercy, and walk humbly with Him. Each banner is screen-printed by refugee women employed at Begin Anew Refugee Artisan Group in Nashville, Tennessee.
The beautiful and one-of-a-kind Rwandan Cross Towel is perfect for your kitchen! Each towel features unique African fabric sewn together to form a cross. The towels are handmade by the women artisans of More Than Sparrows in Rwanda, who are able to earn a fair wage with dignity.
This hand-painted ceramic mug, with a design inspired by the Star of David, is made by women in Turkey. Each purchase helps the women of Anadoule provide for their families and keep the Turkish culture alive.
This reversible table runner is perfect for celebrating holidays and special occasions all year long! Each runner is handmade by women artisans of Graffiti 2 Works in the South Bronx of New York who build self-esteem and develop relationships with each other and with our Father.
Thank you for your support of WorldCrafts artisans!