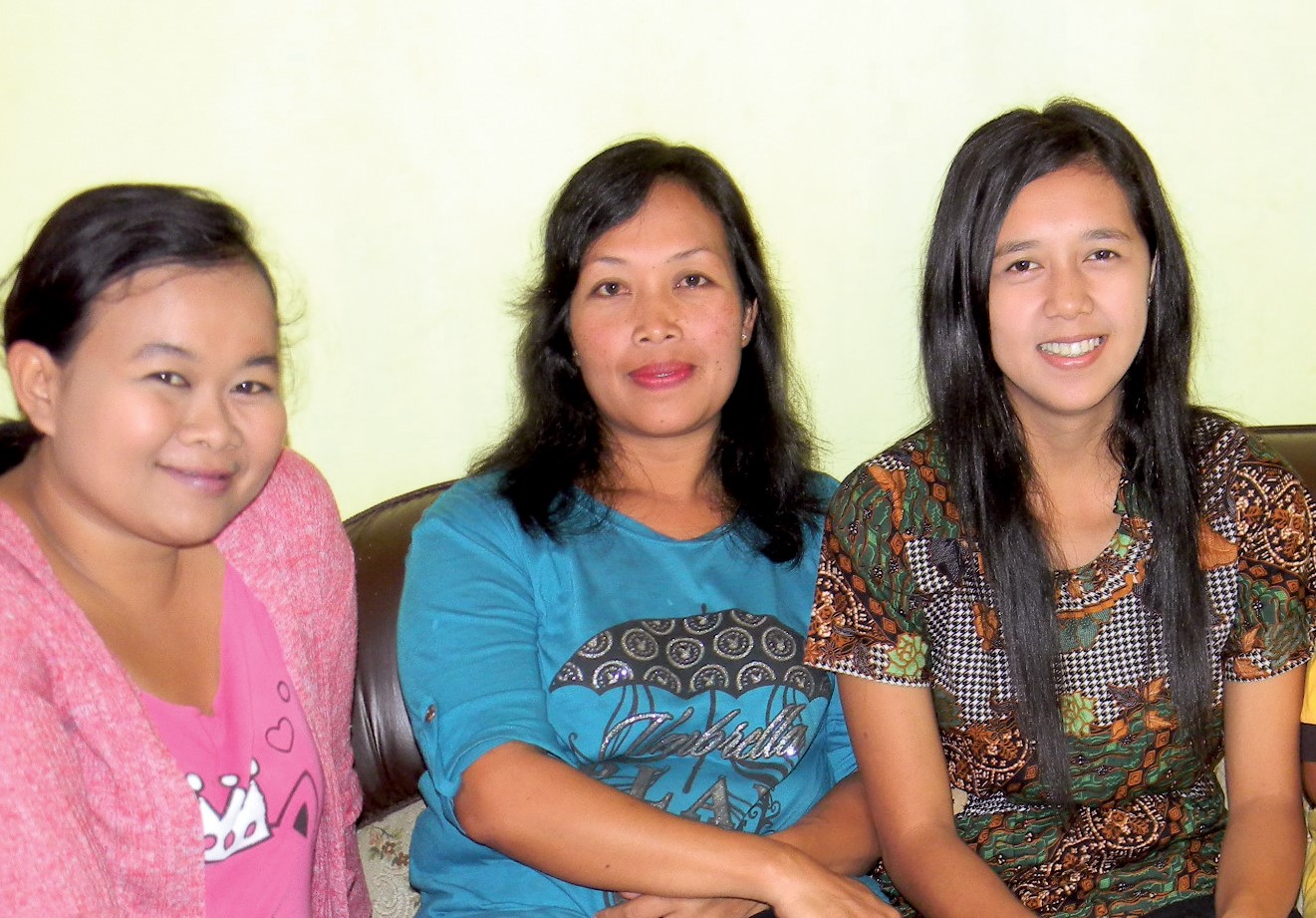 $100.00 per month. Can you conceive of supporting your family on this salary? How would you feed and clothe your children? How would you provide medical and dental care? How would you educate them?
In Indonesia $100.00 per month is the typical salary for a husband and father. Adding to this dilemma, if a wife has children she is looked down on for working outside the home. Ayu Sewing Project was created to teach Indonesian women a trade they can use to support their families.
Ayu Allows Women to Work from Home
The  cultural systems of Indonesia force many families to live hand to mouth and to endure dire financial struggles. Ayu Sewing Project works to eliminate these problems by teaching young mothers to sew, a skill they can use at home. The young mothers are overjoyed to add to their families' income while still caring for their children. By providing work-at-home jobs, Ayu Sewing Project creates opportunities for women to feel productive and successful.
Many of the Ayu artisans have now added modern conveniences to their homes – they are  thrilled to have washing machines, refrigerators, functional bathrooms, and hot water heaters.
Ayu Provides a Social Network
In addition to increasing their families' incomes, these women have developed a tight knit social network. Although they work at home, Ayu Sewing Project hosts weekly and monthly meetings for the artisans. During these meetings the women share their burdens and joys as they learn of the Father's love for them. Their friendships envelop their lives in love, support and prayer.
Through the care of Ayu, women replace fear and defeat with the joys of victorious living.
How You Can Partner with Us
The artisans of Ayu Sewing Project hand craft several beautiful products that are sold by WorldCrafts. When you purchase these products, you help the women of Indonesia, and you help us provide sustainable living wages to artisans around the world.
Ikat Make Up Bag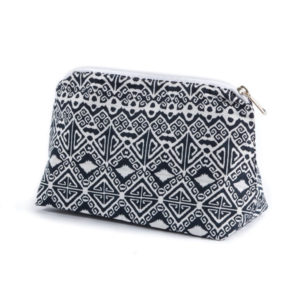 You can use this accessory to store your makeup or other small items. The Ayu Make Up Bag is made of beautiful cotton fabric in an Ikat design.
Ayu Infinity Scarf
This black cotton infinity scarf will add style to your outfit.
Promise Infinity Scarf
Brighten up your wardrobe with this infinity scarf made of pink jersey.
When you purchase WorldCrafts products, you help us transform the lives of people throughout the world. Thank you for loving our artisans and helping them develop the gifts our Father has given them!