Christmas is right around the corner! These little stocking stuffers are sure to make a big impact on Christmas morning.
And, because they are created by the artisans of WorldCrafts, each gift also impacts the lives of impoverished families and communities around the world.
Keychains
Every driver on your list will appreciate these key chains handmade by seamstresses in New York, former sex trafficking victims in Asia, and refugees in Nashville who now have the opportunity to earn a living wage and hear the message of the eternal hope of Christmas.
Pocket Keychain
The Pocket Keychain – Navy will help you easily keep lip gloss, USB drives, medicine bottles, oil rollers and other small items along with your keys.
Speak Up Keychain
Carry the Speak Up Keychain, featuring Proverbs 31:8-9 handwritten in cursive, as a reminder to pray for victims of trafficking around the world.
Micah 6:8 Keychain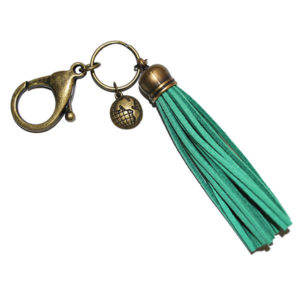 The Micah 6:8 Keychain crafted by refugees in Nashville serves as a prayer reminder and conversation starter about the plight of refugees around the world.
Travel Accessories
Help your favorite travelers quickly identify their luggage with our luggage tag and ID cases. The wages earned for crafting these items bring hope and light to artisans in New York, Bangladesh, and Thailand, as well as their families, and their communities.
Thai Elephant Luggage Tag
Keep track of your bags with the Thai Elephant Luggage Tag hand sewn by former victims of domestic violence in Thailand.
Thai Elephant ID Case
The Thai Elephant ID Case is the perfect accessory for keeping track of your wallet and keys.
Globe Trotter ID Case
The Globe Trotter ID Case is great for your friends and family who are on the go!
Cord Keeper – Navy
This cord keeper, adjustable for large and small cords, will help you keep your cords from tangling.
Organizers
Women will love these organizers for storing essential oils, make up, and other small items. Sewn by the seamstresses of Graffiti 2 Works and Ayu Sewing Project, income generated by the production of both bags helps mothers provide for their families.
Everyday Essentials Bag
The elastic loops in the interior of the Everyday Essentials Bag make it a perfect accessory for storing essential oils, medication, make up, and other every day essentials.
Ikat Make Up Bag

The Ikat Make Up Bag can be used for storing makeup or other small items. At 9.8-by-3.9-by-4.72 inches, this bag is just the right size to carry in a purse.
Stockings
Do you need a stocking for your stocking stuffers? Check out our collection of hand-made stockings!
What better way to share the love of our Father than by sharing gifts handmade by artisans who are learning about His ultimate Christmas gift – the gift of eternal hope?