What if we tell you that this Mother's Day you can bless both your own mama and mamas all around the world?
You can! When you purchase from WorldCrafts, your mama gets a high-quality, handcrafted gift, and our artisan mamas get the opportunity to earn a sustainable income so they can provide for their own babies.
---
Free Gifts for You
Before we get to our Mother's Day gift list, we have a special gift for you. To thank you for your support of WorldCrafts, we've created a free printable Mother's Day Card that you can download and share with any of the special women in your life.
In addition to the free card, we are planning a fun Mother's Day Giveaway! To participate in the giveaway, tag a friend and like our Mother's Day Giveaway Instagram post to win two Indian Mosaic Frames. The large (5X7) and small (4X6) frames are the perfect gift for your mom for Mother's Day! Just add a photo of you and your mom to each frame. Give one to her and keep one for you. A winner will be tagged on the Instagram post on May 1.
---
Mother's Day Fair-Trade Gift List
To help you shop, we've curated a special Mother's Day Fair-Trade Gift List just for you!
Lauren Collection
Every mama will feel special when she wears these versatile pieces made of amazonite beads hand strung by the women of The WellHouse, near Birmingham, Alabama.  The Lauren Necklace can be worn knotted or wrapped. The Lauren Bracelet also features an agate cross bead, and both pieces include a charm stamped with The WellHouse's logo.  The purchase of these pieces support women who've been rescued out of sex trafficking by The WellHouse. Once rescued they receive medical care, counseling, and job skills readiness training. Jewelry-making gives them much needed income, as well as providing work therapy – all while learning that their Father is the ultimate Rescuer and Redeemer of their lives.
Celebration Table Runner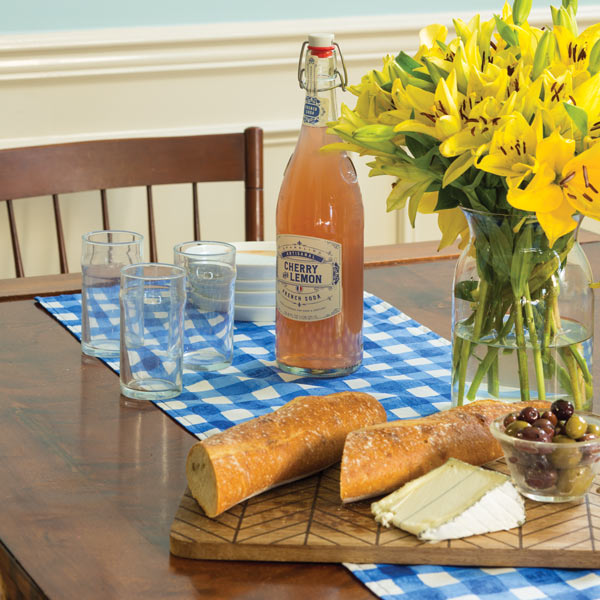 Does your mom enjoy designing beautiful table displays? If so, the Celebration Table Runner is just the item for her. This double-sided table runner will carry her through every season with ease. Each runner is sewn by the artisans at Graffiti 2 Works in the Mott Haven neighborhood of the South Bronx. Through their sewing for Graffiti 2 Works, these moms earn an income that enables them to provide an education for their children and to teach their children the importance of working with dignity.
Jubilee Jewelry Collection
Your mama will feel joyful every time she wears these fun, vibrant pieces. The Jubilee Necklace, Jubilee Bracelet, and Jubilee Earrings are all handcrafted from multi-sized and multi-colored paper beads and colorful glass bead accents by the artisans of Proverbs 31 Women in Uganda. As these widowed and destitute women create the Jubilee Jewelry, they earn an come to support their families' basic needs, and they also experience great joy as they sing together, experience the fellowship of other women, and hear words of hope and grace.
Betty Bag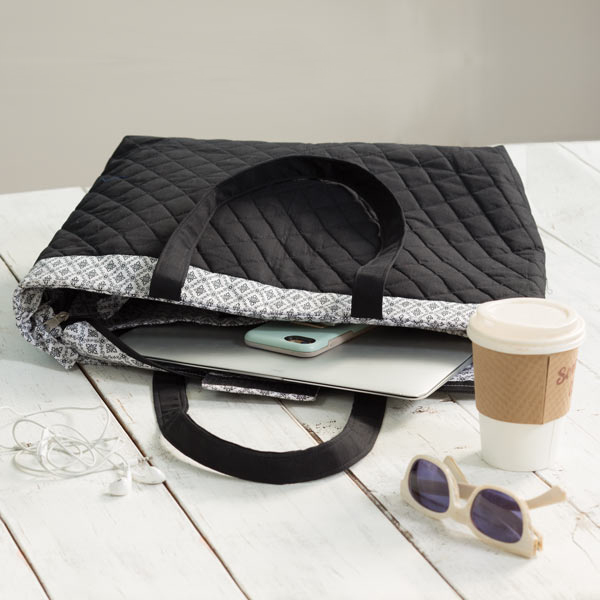 Named for Betty Butcher, the woman who began the first WorldCrafts artisan group in 1996, the Betty Bag is perfect for both travel and everyday use. Crafted by the women of Thai Country Trim, this quilted bag's neutral black quilted fabric and one of a kind white and black Thai fabric will carry every mama through her busiest days. Whether she is carrying diapers and bottles or school folders or tablets and laptops, this bag will meet her needs. Through their orders from WorldCrafts, the women of Thai Country Trim, who have been battered and exploited, are experiencing newly found freedom and independence.
Speak Up Collection
"Speak up for those who cannot speak for themselves, for the rights of all who are destitute. Speak up and judge fairly; defend the rights of the poor and needy." (Proverbs 31:8-9 NIV) Gift your mama with wise words spoken by another mama thousands of years ago.  Serving as a reminder that we are all responsible The Speak Up Necklace, Speak Up Earrings, Speak Up Bracelet, and Speak Up Keychain are all handmade by artisans at Eden's Ministries in Asia. These former captives who have escaped Asia's red light districts understand firsthand the importance of speaking up for those who have no voice.
Indian Mosaic Frames
Give Mom a beautiful, unique way to show off her greatest treasure – her family! The Indian Mosaic Frame-Large and Indian Mosaic Frame-Small are crafted from pieces of recycled multicolored glass by the women of Rahab's Rope in India who were once victims of sex trafficking. As they reshape the pieces of broken glass into beautiful frames, these former victims are reminded that their shattered lives can be made new. The vision of Rahab's Rope is to see lives transformed by His love in action, revealing that love in a way that women can see, understand, and respond to in faith.
Yatta Necklace and Yatta Purse
Esther Mully, mama to over 12,000 at-risk children says, "I am able to love because the Father has given me the gift of love." Celebrate your mom's gift of love with gifts made by the artisans of Mully Children's Family. The Yatta Necklace is a statement piece created from black glass beads and wooden beads, with a pendant made from cow horn. The Yatta Purse is quilted of vibrant African fabrics. Each piece is hand made by the artisans at the Yatta Vocational Training Center in Yatta, Kenya. Within the walls of the center, young women are learning to become self-sufficient so that they can break out of the bonds of poverty and shame.
Silver Wrap Bracelet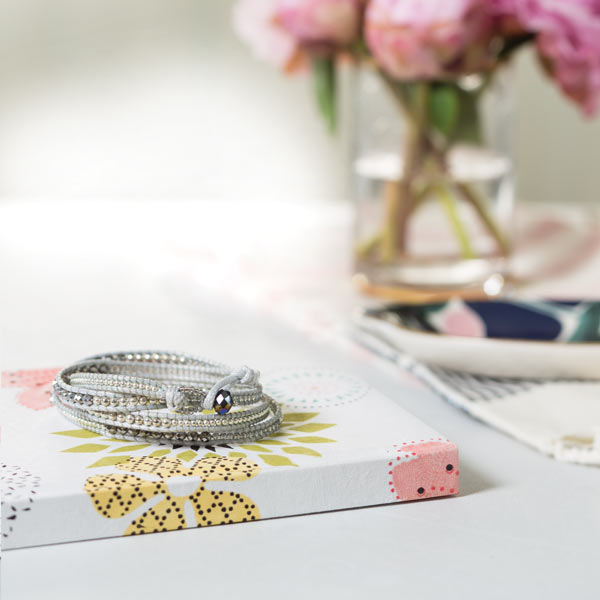 Help your mom sparkle and shine with this beautiful Silver Wrap Bracelet made of a variety of silver-tone beads and silver-tone leather. The Silver Wrap Bracelet is hand-beaded by the artisans of Tabitha Ministries in Guatemala. Through the service of Tabitha Ministries, 8 artisans are supporting their families and their communities.
Thai Elephant Collection
Help your mama travel well with pieces from the Thai Elephant collection. Quilted from elephant print fabric, the Thai Elephant Backpack,  Thai Elephant ID Case, Thai Elephant Luggage Tag, and Thai Elephant Wallet are all created by the artisans of Thai Country Trim. Through Thai Country Trim, women once battered and abused are developing an understanding of their own value as they earn a sustainable living and learn to overcome their pasts.
---
Isaiah 58:10 Campaign Gift
Commemorate your mother's love and service through a gift to the Isaiah 58:10 Campaign. Gifts given to this campaign in honor or in memory of your mother will support WorldCrafts by providing the funding we need to pay our artisans a sustainable living wage and to bring their products into the United States for sale. You can donate to the Isaiah 58:10 Campaign online at the WMU Foundation.
---
Benefits for Mamas Both Here and Abroad
Another way you can support mamas around the world is through our new initiative to support Christian Women's Job Corps/Christian Men's Job Corps (CWJC/CMJC), a job readiness ministry, and Baptist Children and Family Ministries, a ministry to at-risk children and their families. Through this initiative, you can host a benefit to support your chosen ministry. Each online benefit lasts one month. Following the benefit, 20% of all sales from the benefit are sent directly to your chosen ministry. Visit our CWJC/CMJC Benefit page or our Baptist Children and Family Ministries Benefit page to learn more. Why not consider hosting a one-month online benefit in honor or memory of your mother or a woman who has discipled you in the faith?
You know, all mamas have dreams for their children – for good health, for an education, for achieving to their full potential. When you support WorldCrafts,  you both honor your mama's dreams and you help us enable global mamas to fulfill their dreams!